Prevalance of Nasal Carriage of Methicillin Resistant Staphyloccocus aureus in Health Care Workers
Keywords:
Urinary Tract Infection, Microscopic Urine Analysis, Febrile Children
Abstract
Background: Prevalence of Methicillin resistant Staphylococcus aureus (MRSA) among healthcare workers is a known risk factor for nosocomial infections. In developing countries like India, this risk factor can have serious socioeconomic impact and hence there is need of data and also policy for MRSA infection control.Aim and Objectives: Present study was aimed at establishing the carriage of MRSA among healthcare workers of Peoples College of Medical Sciences, Bhopal M.P and at formulating an MRSA control policy, based on the outcomes. Material and methods: We screened 100 healthcare workers of the Peoples Hospital, Bhopal MP, for MRSA. Swabs taken from both anterior nares were transported, inoculated onto mannitol salt agar (MSA) and incubated aerobically at 37°C for 18-24 hours. Gram positive cocci in clusters, with positive catalase, coagulase and DNAse tests, were identified as S.aureus. Further categorization of S aureus into MRSA was done by using cefoxitin disc diffusion Method.Results: The number of strains @ S. aureus which was isolated from our 100 participants was nine. Three of the nine isolates of S. aureus, were MRSA as identified by cefoxitin disc diffusion method.Conclusion: MRSA carriage among healthcare workers at Peoples Hospital was 3%, which is comfortably low. The existing infection control policy in our hospital are effective in controlling carrier and transmission risk.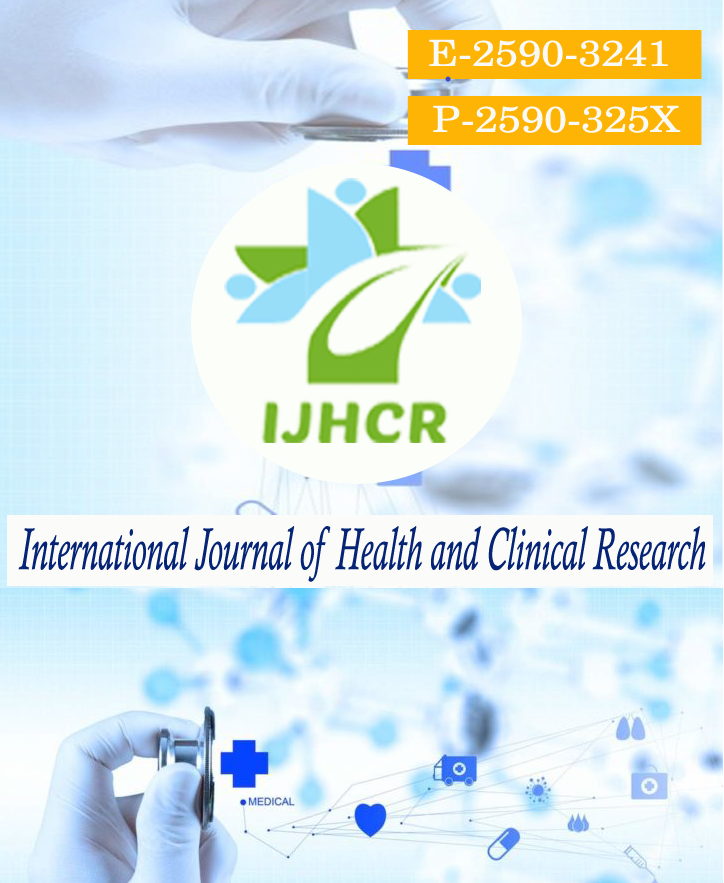 Downloads
How to Cite
Thakur, K. K., Prabhu, T., Agarwal, D., Shahi, H., & Jain, D. (2021). Prevalance of Nasal Carriage of Methicillin Resistant Staphyloccocus aureus in Health Care Workers. International Journal of Health and Clinical Research, 4(8), 87–90. Retrieved from https://ijhcr.com/index.php/ijhcr/article/view/1418
License
Copyright (c) 2021 Krishan Kumar Thakur, Tukaram Prabhu, Deepti Agarwal, Harsha Shahi, Dhruv Jain
This work is licensed under a Creative Commons Attribution 4.0 International License.