A Study on Role of Cystatin C (CST3) GENE and its Susceptibility to Oral Submucous Fibrosis
Keywords:
Areca nut; Cystatin C (CST 3); oral submucous fibrosis; genetic polymorphism
Abstract
Background &Objectives:OralSubmucous Fibrosis (OSF) is a chronic disorder characterized by fibrosis of the mucosa lining the upper digestive tract involving the oral cavity, oro- and hypopharynx and the upper third of the oesophagus. The alkaloids from areca nut are the most important chemical constituents biologically, in producing this lesion.Arecoline a product of areca nut was found to elevate Cystatin C mRNA (CST3) and protein expression in a dose-dependent manner. Cystatin C is a 13 kDa non-glycosylated, basic protein belonging to the cystatin family. It is consistently and dramatically upregulated in a variety of fibrotic diseases. However, little is known about the correlation between cystatin C and its role in OSF. Aim: The aim of the study was to assess the cystatin C gene profile in areca nut chewers with oral submucous fibrosis (cases) and without oral submucous fibrosis (controls). Methods:20 cases of OSF and 20 age and sex matched controls were categorized 4 groups were included in the study. Blood samples were collected in EDTA coated vacutainers and PCR restriction analysis was done. A statistical analysis was done using Chi-square test and Odds ratio to assess the frequency and association of the alleles in the case-control group. Results:Significant difference (p value <0.10) obtained between the case and control subjects. Conclusion:The results of this study show that cystatin C gene profile was significantly higher in study groups compared to controls.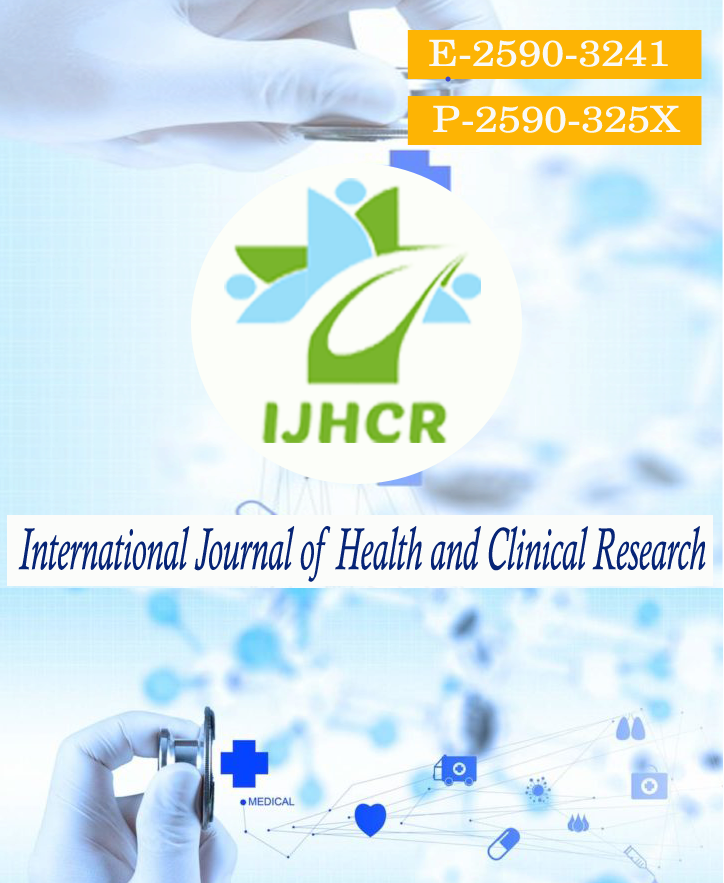 Downloads
How to Cite
S. Jyotsna, & M. Supraja Chowdary. (2021). A Study on Role of Cystatin C (CST3) GENE and its Susceptibility to Oral Submucous Fibrosis. International Journal of Health and Clinical Research, 4(13), 54–60. Retrieved from https://ijhcr.com/index.php/ijhcr/article/view/2065
License
Copyright (c) 2021 S. Jyotsna, M. Supraja Chowdary
This work is licensed under a Creative Commons Attribution 4.0 International License.