Evaluation of lifestyle change & metformin on cardiovascular risk in prediabetes
Keywords:
fasting blood glucose, metformin, cardiovascular risk, lifestyle modification
Abstract
Aim: To determine the effect of lifestyle change & metformin on cardiovascular risk in prediabetes. Methodology: One hundred thirty five subjects were randomized to 3 groups. Group I were on standard care, group II were on intensive life style modification and group III were on intensive LSM+metformin 500 mg twice daily. Standard lifestyle modification measures through moderate intensity activity and dietary changes. BMI, WHR, FBS, haemoglobin A1c (HbA1c), lipid profile were measured at baseline and at 6 months. Results: Positive family history for hypertension was observed in 14 in group I, 15 in group II and 22 in group III. Group I had 2, group II had 4 and group III had 3 subjects which showed positive family CVD history. There was significant reduction in weight, BMI, FBS in all groups (P< 0.05). WHR in group I, HbA1c in group III, LDL- C level in group I and triglyceride level in group I showed significant difference (P< 0.05). Conclusion: All groups exhibited reduction in fasting blood glucose and weight over six months. Larger scale studies are required for better outcomes.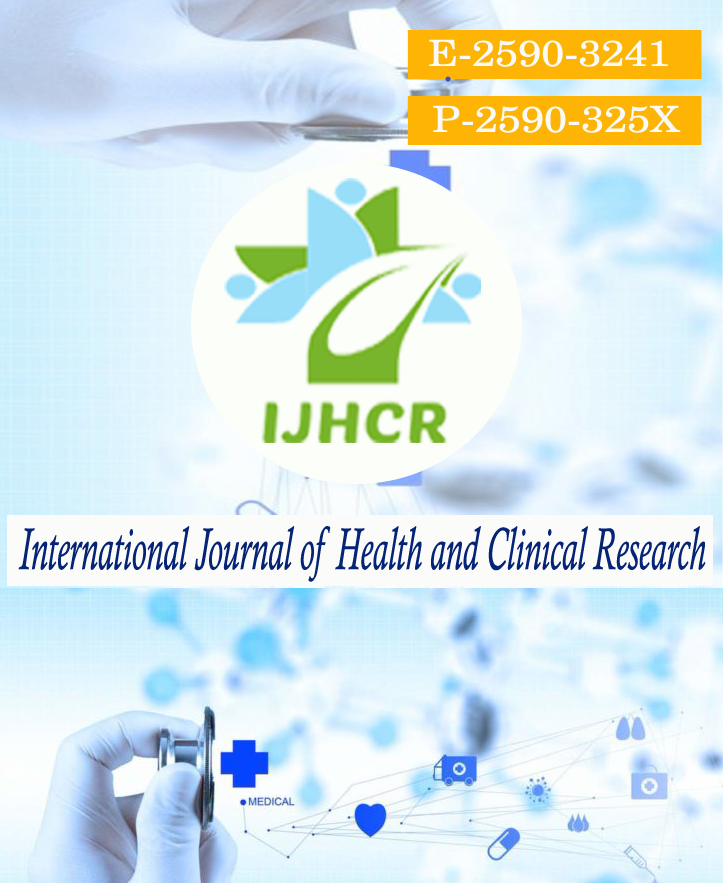 Downloads
How to Cite
Lakshmi Nijith, & Rajesh Ranjan. (2021). Evaluation of lifestyle change & metformin on cardiovascular risk in prediabetes. International Journal of Health and Clinical Research, 4(24), 74–77. Retrieved from https://ijhcr.com/index.php/ijhcr/article/view/3759
License
Copyright (c) 2021 Lakshmi Nijith, Rajesh Ranjan
This work is licensed under a Creative Commons Attribution 4.0 International License.