A Follow-Up Study of Pulmonary Function and Health Characteristics in Post Covid Survivors
Keywords:
Post Covid Survivors, Pneumonitis, COVID-19, Pulmonary Function Test.
Abstract
Background: The data about COVID-19 impact on lung function and physical impairment at follow up also varied. The aim of this study to evaluate the fatigue level, sleeping status and pulmonary function of POST COVID survivors. Materials & Methods: This single-center prospective experimental study was performed to determine the fatigue level, sleeping status and pulmonary function of Post-COVID survivors. The study was conducted in the department of physiology at NCRIMS, Meerut, Uttar Pradesh, India from Dec. 2020 to June 2021. The experimental group was divided into two parts: COVID patients with pneumonitis, and COVID patients without pneumonitis. Control group were consisted of 15 Non-COVID subjects. Each of the part of experimental group were consist of 15 COVID patients as well as control group were also consisted of 15 Non- COVID subjects. A total number of 45 subjects included in the study. The pulmonary function tests were performed using Vmax Encore (Viasys® Healthcare, USA). The following parameters were measured: forced vital capacity (FVC), forced expiratory capacity at the first second of exhalation (FEV1), FVC/FEV1 ratio, total lung capacity (TLC), vital capacity (VC), residual volume (RV) measured by means of the single-breath test. The test was completed by each patient, and the results were compared between the disease severity groups. One-way ANOVA was used to evaluate the mean differences when comparing more than 2 groups. A two-tailed p-value less than 0.05 was considered to be significant. Statistical analysis was performed using Statistical Analysis System (SAS) package version 21.0. Results: The mean age of the patients was 51.3 (SD-11.8) years in control groups, 54.2 (SD-10.9) years in Covid with pneumonitis group and 52.6 (SD-11.7) years in Covid without pneumonitis group. The comparison between groups was statistical nonsignificant (P>0.05). Females were slightly preponderance in our study. Only one patient showed obstructive impairment, reduced lung volume was found in 1/30 of patients in experimental groups: TLC reduction was observed in 5/30 (16.6%) patients (range 53–104%), and VC reduction in 2/30 patients (6.6%; range 60–161%). Eight patients (26.66%) had reduced physical capacity in the 6 MWT. The median value was 101.5% of the optimal value (range 70–131%). The SF-36 scores demonstrated a reduction in the reported health status across all domains in comparison with an age-matched population. Conclusion: We conclude that breathing exercise was most useful for pulmonary function and health characteristics in post covid survivors. According to this data, a period of 6 months is not enough for patients' complete recovery, and a longer follow-up is needed to determine the consequences of this disease.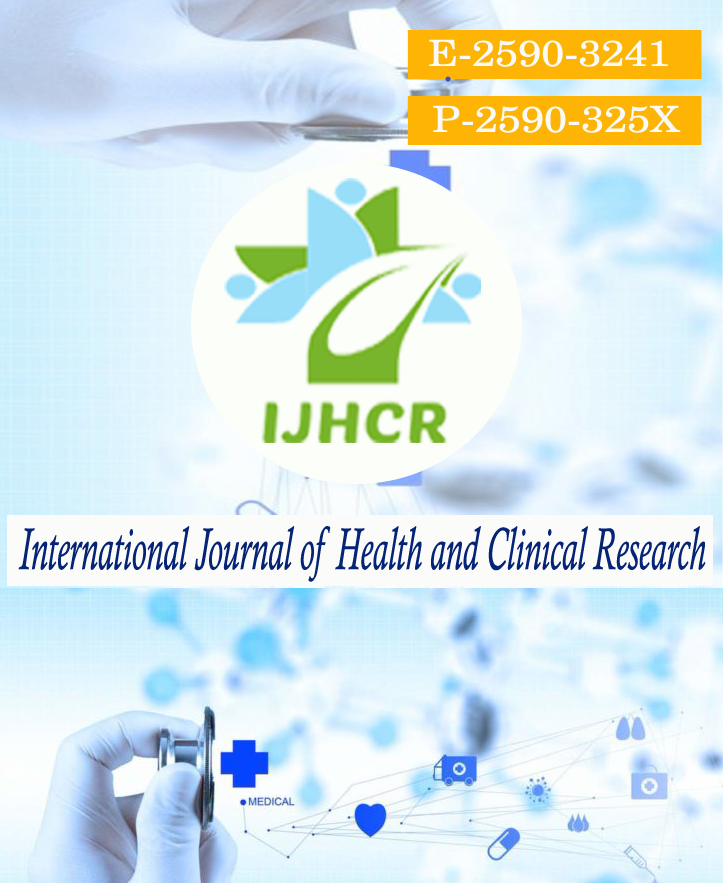 Downloads
How to Cite
Rajkumar, & Anita Moral. (2021). A Follow-Up Study of Pulmonary Function and Health Characteristics in Post Covid Survivors. International Journal of Health and Clinical Research, 4(24), 150–153. Retrieved from https://ijhcr.com/index.php/ijhcr/article/view/3785
License
Copyright (c) 2021 Rajkumar, Anita Moral
This work is licensed under a Creative Commons Attribution 4.0 International License.