Role of Leukocyte Esterase Levels in Pyogenic Meningitis
Keywords:
Pyogenic Meningitis, CSF- Cerebro Spinal Fluid, Leukocyte Esterase.
Abstract
Introduction: Meningitis is a medical emergency which requires immediate diagnosis and treatment, delay in diagnosis may results in delay in treatment which can cause neurological deficit with functional impairment or may even death. Unfortunately, bacterial meningitis is more common in developing countries, where there are no laboratory facilities in major primary/ rural health care unit. Hence there is a requirement for cheap, rapid and easily available diagnostic tool to diagnose pyogenic meningitis. Urine dip stick detects pus cells based on leukocyte esterase released by leukocytes, based on that principle the study aims to detect the role of urine dipstick in detecting neutrophils in CSF which is a marker for pyogenic meningitis. Objectives: To study the sensitivity, specificity, positive and negative predictive value of leukocyte esterase in pyogenic meningitis. Methods: 83 CSF sample of patients with bacterial, viral meningitis and patient with metabolic encephalopathy and other illness (for control) has been analyzed with leukocyte esterase, semi quantitatively by using SD 10 urine dip stick and compared with cell type and cell counts which are detected by conventional methods, and also compared with clinical data retrospectively to avoid observer bias. Results: The diagnostic accuracy of the test is good when then cutoff is increased to 100cells/cumm. The diagnostic accuracy for protein strip is fair with k=0.079 and diagnostic accuracy can be improved if the strip is designed specific for CSF analysis. The diagnostic accuracy of glucose is poor because cutoff for the reagent strip is more than 100 and cut off for bacterial meningitis is less than 40 cells/cumm. Conclusion: Urine dipstick is useful in detecting pyogenic meningitis in resource poor settings. However it cannot replace conventional cytological, biochemical and microbiological analysis in accurately diagnosing the type of meningitis.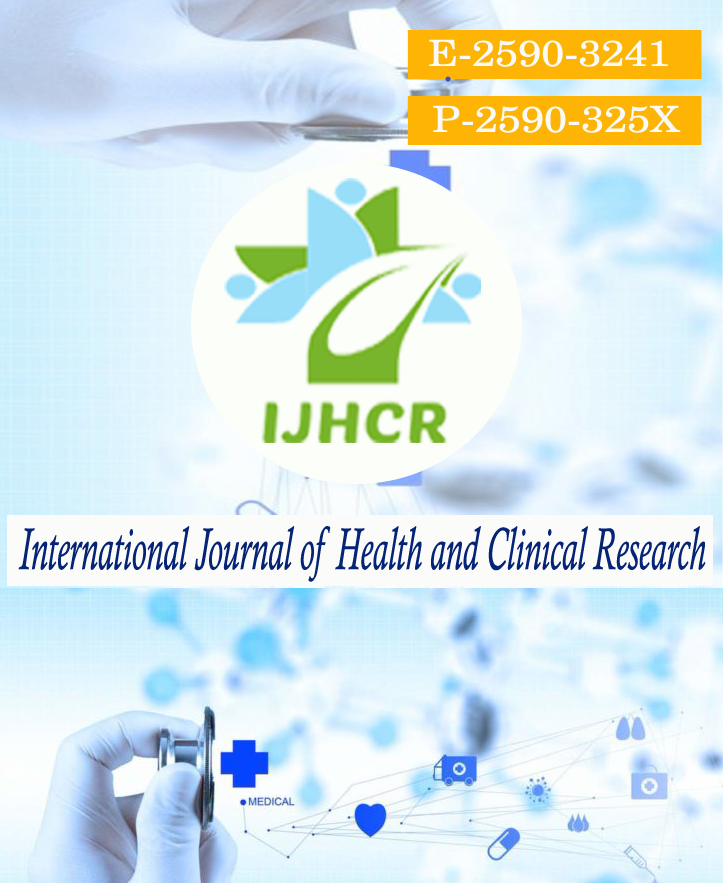 Downloads
How to Cite
Manthappa M, Vijayamoorthy, Nandini K, & Tandure Varsha. (2021). Role of Leukocyte Esterase Levels in Pyogenic Meningitis. International Journal of Health and Clinical Research, 4(24), 157–161. Retrieved from https://ijhcr.com/index.php/ijhcr/article/view/3787
License
Copyright (c) 2021 Manthappa M, Vijayamoorthy, Nandini K, Tandure Varsha
This work is licensed under a Creative Commons Attribution 4.0 International License.