Improving the recording of anthropometric parameters in NICU babies-A Quality improvement initiative
Abstract
Meticulous and regular monitoring of anthropometry of sick babies in the NICU can be challenging in a busy NICU. Often, nurses and doctors tend to miss out on regular monitoring of anthropometry since importance is given to other clinical duties in a busy tertiary NICU. Objective: To improve anthropometry recording of babies admitted in a busy neonatal intensive care unit (NICU). Design: Quality improvement project over a period of twelve weeks Setting: Level IIINeonatal Intensive Care Unit. Participants: All patients admitted in neonatal intensive care unit (NICU). Methods: The Quality improvement project was designed as per Point of Care Quality Improvement (POCQI) model conducted over 12 weeks—6 weeks implementation phase & 6 weeks sustainability phase. After collection of baseline data, a quality improvement (QI) team was formed which conducted six PDSA cycles (PDSA) of 7days each, followed by a sustainability phase over 6 weeks. Results: Measurement of anthropometry parameters improved from 30% to 80% for head circumference,20% to 80% for length and 80% to 95%for weight during the implementation phase. In the sustainability phase too, the compliance to measurements remained above 80% respectively for head circumference and weight and also above 95% for weight. Conclusions: This Quality improvement initiative using POCQI modelresulted in a significant and sustained improvement in the recording of anthropometry parameters like head circumference, length and weight.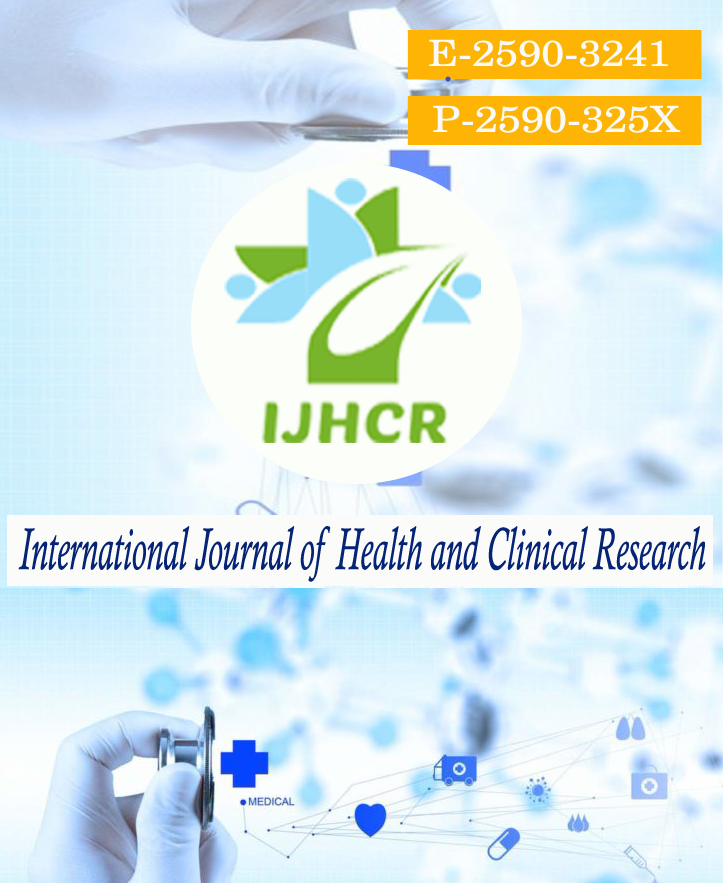 Downloads
How to Cite
Jay R Dhadke, Swati Manerkar, Prithvi Burli, Prameeta Chigari, Lekha Parekh, & Mahendrakar. (2021). Improving the recording of anthropometric parameters in NICU babies-A Quality improvement initiative. International Journal of Health and Clinical Research, 4(24), 179–182. Retrieved from https://ijhcr.com/index.php/ijhcr/article/view/3794
License
Copyright (c) 2021 Jay R Dhadke, Swati Manerkar, Prithvi Burli, Prameeta Chigari, Lekha Parekh, Mahendrakar
This work is licensed under a Creative Commons Attribution 4.0 International License.