A Prospective Study of Functional Outcome of Surgical Management in Cases of Fracture Patella in A Tertiary Care Hospital
Keywords:
Patella, tension band wiring, subluxation, dislocation, fracture patella.
Abstract
Introduction: Fracture of the patella constitutes almost 1% of all skeletal injury1and fracture of the lower pole of the patella is a commonly encountered type of fracture patella. The fracture patella occurs as a result of direct or indirect force. It is twice as common in men as women. Fracture of the lower pole is commonly an avulsion injury as a result of violent contraction of the quadriceps muscle or as a result of subluxation or dislocation of patella especially as a sports injury occurring in young individuals. Hence there is more likelihood of extensive retinacular tear. This retinacular tear precludes conservative treatment and operative treatment is the mainstay of lower pole patellar fractures.Materials and Methods: A longitudinal study was conducted from the Department of Orthopedics, Santhiram Medical College and Nandyal for one year in August 2020 and July 2021. All the adult patients admitted with the diagnosis of patellar fracture were included in the study. A total of 60 patients were included in the study. History is related to socio-demography, nature of trauma, whether due to direct or indirect violence was noted. The inquiry was made to note pain, swelling, its rate of increase, and if the patient was able to bear weight on the affected limb and was able to do active movements of the affected joint. A complete local examination was conducted and an X-ray of AP and the lateral view was taken for all the patients. Following operative procedures were performed based on their fracture pattern, the activity of the patient, and the functional expectations. All the patients after discharge were followed up regularly on 2 nd week, 6 th week, 3 rd month, and 6 th month postoperatively. The functional outcome was assessed using the West criteria grading system as excellent, good, or poor.Results: Transverse patella fracture is being the most common fracture and forth at modified tension band wiring (TBW) was the most common procedure performed and for comminuted fracture partial patellectomy was the most common procedure and for 1 patient total patellectomy was performed.Conclusion: The study shows that the treatment of patella fractures with modified tension band wiring is a definitive treatment with minimal complications and excellent functional outcomes.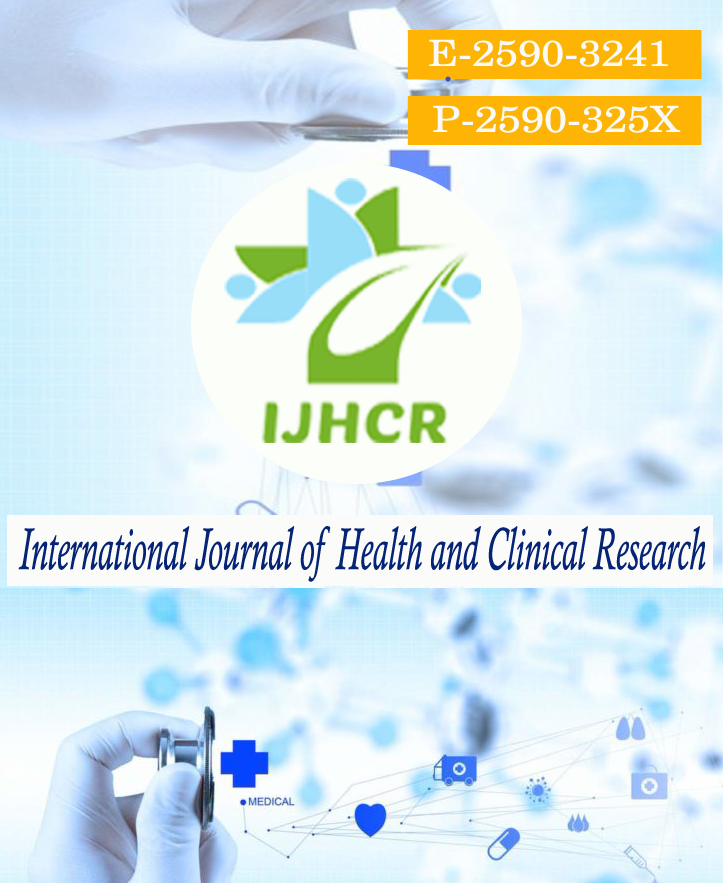 Downloads
How to Cite
Y. Panduranga Rao, & K.N. Sandeep. (2021). A Prospective Study of Functional Outcome of Surgical Management in Cases of Fracture Patella in A Tertiary Care Hospital. International Journal of Health and Clinical Research, 4(24), 251–254. Retrieved from https://ijhcr.com/index.php/ijhcr/article/view/3826
License
Copyright (c) 2022 Y. Panduranga Rao, K.N. Sandeep
This work is licensed under a Creative Commons Attribution 4.0 International License.