Surgical Management Of Supracondylar Femoral Fracture By Locking Compression Plate
Keywords:
Distal injuries, supracondylar femoral fractures, metacarpal and phalangeal fractures, facial injuries.
Abstract
Introduction: Supracondylar femur fractures account for 6% of femoral fractures and fractures about the hip were ten times more common than those involving distal metaphysis and the knee. The incidence density rate of supracondylar femoral fractures is 37 per 1,00,000 person years. Supracondylar femoral fractures primarily have a negative influence on the knee function as failure to restore the functional angles of the distal femur directly compromises the motion and stability of the joint.Aim: The aim of this study was to evaluate the effectiveness and complications of locking compression plating used in surgical management of supracondylar fractures of lower end of femur among patients reporting to the Department of Orthopaedic Surgery at MIMS Medical College and Hospital, Vizianagaram.Materials and Methods: This prospective, quasi-experimental, one group posttest-only design was adopted where 40 subjects with supracondylar femoral fractures were given surgical management by locking compression plates at MIMS medical college and hospital Hospitals, Vizianagaram in the Department of Orthopaedic Surgery during the period from June, 2018 to May, 2019. All the patients underwent thorough preoperative investigations which included: hemogram; blood sugar level; serum creatinine level; blood urea level; serum electrolytes; blood group and Rh typing; bleeding, clotting, and prothrombin times; chest x-ray postero-anterior view; electrocardiography; 2D echo; other tests required in pre anaesthetic evaluation. Patients were reassured to alleviate their anxieties. All patients were evaluated by a physician for fitness to surgery. If associated medical conditions were detected, they were set right preoperatively. Results: Of the 40 study participants, 28 were males and 12 were females. The mean age of the study participants was 39.55 years with a standard deviation of 15.27 years. Of the study sample, 25% of the subjects demonstrated associated injuries, with metatarsal injuries being the most common, followed by metacarpal and phalangeal fractures, facial injuries. In majority of the cases, fracture took place on the right side. In 40% of cases, surgery took place within 3 days from the time of injury. There were 3 subjects on whom surgery was performed after more than 15 days from the injury. While 40% of the study subjects were hospitalized for 1-2 weeks, there were 2 subjects who were hospitalized for more than four weeks. Sixty five percentage of the study subjects reported intermittent pain, 55% reported mild restriction; 57.5% demonstrated knee flexion of 100°; 45% could do regular work but with handicap; 52.5% of subjects demonstrated only thickening; 60% subjects shown an angulation of 5° or displacement by 0.5 cm on radiographs. On the whole, 20 subjects were observed to have excellent overall NEER's scores. Subjects with Type A fractures demonstrated better NEER overall scores compared to those with Type C fractures. There was no significant difference between subjects from different age groups in the overall NEER scores.Conclusion: It can be concluded from this study that locking compression plate is an ideal treatment option for supracondylar femoral fractures. Compared to type C fractures, type A fractures demonstrated better results as evaluated by the Neer's functional scoring system. Locking compression plates also prevent compression of periosteal vessels. It is ideal to prevent metaphyseal collapse and to preserve limb length in severly comminuted fractures. The technique also demonstrates a lesser chance of complications like plate or screw breakage, however, judicious selection of patients and strict compliance to the basic principles of fracture fixation will go a long way in curtailing the complications of fracture fixation of supracondylar femoral fractures using locking compression plates.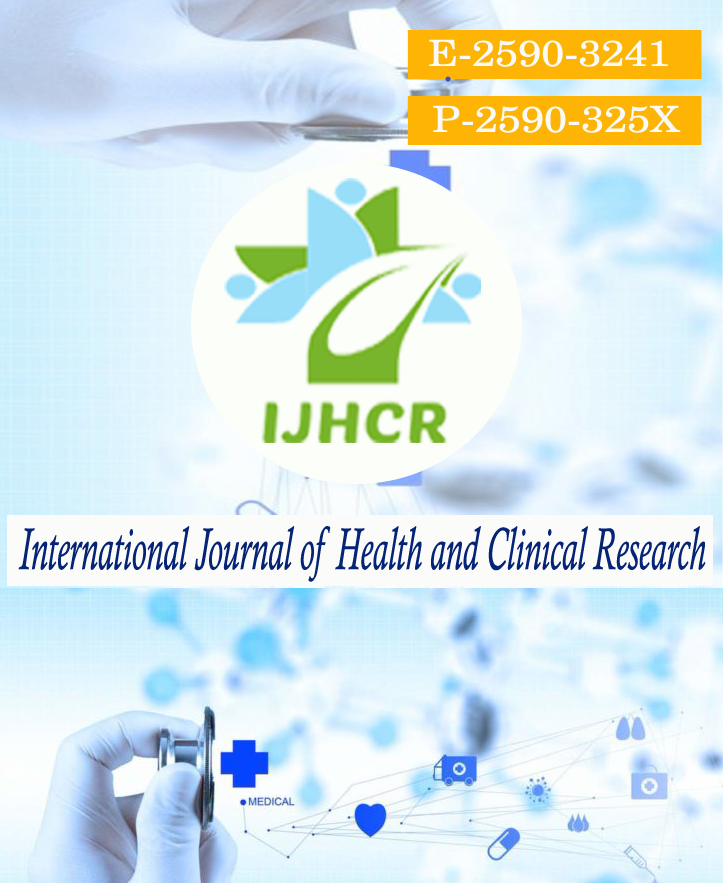 Downloads
How to Cite
Srikanth Matha, Chiranjeevi Varudu, & Satish Yammala. (2021). Surgical Management Of Supracondylar Femoral Fracture By Locking Compression Plate. International Journal of Health and Clinical Research, 4(24), 255–264. Retrieved from https://ijhcr.com/index.php/ijhcr/article/view/3827
License
Copyright (c) 2022 Srikanth Matha, Chiranjeevi Varudu, Satish Yammala
This work is licensed under a Creative Commons Attribution 4.0 International License.