A cadaveric study on anatomy of axillary nerve and its clinical importance
Keywords:
Anatomy; Axillary Nerve; Orthopaedic surgery; Shoulder region.
Abstract
Background & objectives: The axillary nerve is one of the terminal branches of the posterior cord of the brachial plexus, and it is frequently injured during orthopaedic procedures, shoulder dislocations, and rotator cuff tears. All of these possible iatrogenic injuries are the result of a lack of understanding of the nerve's anatomical differences. As a result, it is critical to investigate its possible variations and provide guidance to surgeons in order to improve clinical outcomes by lowering risk and complications. Materials and methods: 72 cadavers adult embalmed (55 males and 16 females), both right and left sides were dissected as per standard dissection methods. Results: The division of axillary nerve into anterior and posterior branches occur in quadrangular space and within deltoid muscle in 84.5% and 12% respectively.Posterior cord was formed by union of posterior division of C5 and C6 roots with posterior division of middle and lower trunk (there was no upper trunk) in 15.2% (11/72) of upper extremities . Posterior cord of brachial plexus was present lateral to the second part of axillary artery in 18% (13/72) of upper extremities. Axillary nerve was taking origin from posterior division of upper trunk in 9.7 % (7/72) upper extremities and thoracodorsal nerve arising from axillary nerve in 22.2% (16/72) upper extremities. Conclusion: It is important to be aware of such variations while planning a surgery in the region of axilla as these nerves are more liable to be injured during surgical procedures.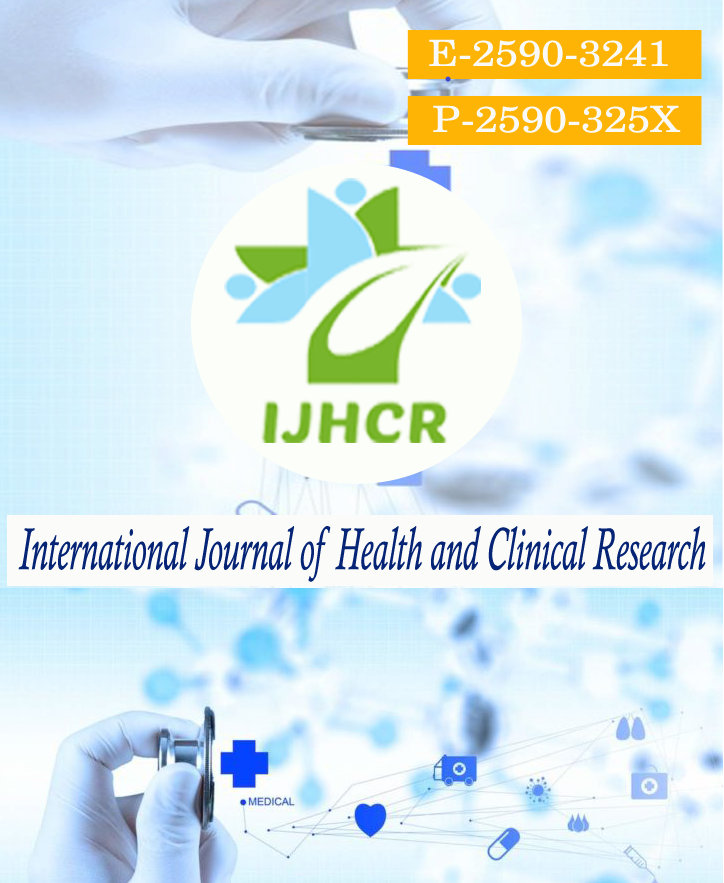 Downloads
How to Cite
Nagarathnamma B. (2022). A cadaveric study on anatomy of axillary nerve and its clinical importance. International Journal of Health and Clinical Research, 5(1), 249–251. Retrieved from https://ijhcr.com/index.php/ijhcr/article/view/3989
License
Copyright (c) 2022 Nagarathnamma B
This work is licensed under a Creative Commons Attribution 4.0 International License.