To study the effect of topical Mitomycin C as an adjunct in ocular surface squamous neoplasia
Keywords:
Mitomycin C, opthalmology, ocular surface squamous neoplasia, recurrence rate
Abstract
Background: Ocular surface squamous neoplasia (OSSN) in a broader terminology newly introduced in the field of ophthalmology that includes conjunctival malignancies which ranges from mild epithelial dysplasia to invasive squamous cell carcinoma. The routinely used topical
chemotherapy for OSSN is mitomycin C (MMC), 5‑fluorouracil, interferon‑alpha, and cidofovir, and among these, MMC is usually preferred by most of the ophthalmologists because of its cost-effectiveness and lesser side effects. Aim: The aim of study was to evaluate the role of MMC as an adjuvant therapy in the management of OSSN. Methodology: Patients in the age group of 40 years and above with a diagnosis of OSSN were included as our study subjects. The diagnosis of OSSN was made based on the clinical presentation. A total of 20 patients with OSSN were taken as our study subjects. The tumor was surgically removed
in toto along with 3–4 mm of uninvolved conjunctiva. Further, 0.4 mg/ml of MMC was applied over the excised site. Postoperatively, 0.04% MMC eye drops were given for 2 weeks with a dosage of 4 times/day. Results: Postoperatively, only single patient (4%) had recurrence which had developed after 6 months.. Other postoperative complications that had occurred were one patient had allergic conjunctivitis and the other patient had punctate erosion. Rest all patients were have no symptoms after the procedure and application of MMC. Conclusion: The topical use of MMC eye drop in the concentration of 0.04% has shown superior clinical results without any side effects and with a very few recurrence rate during the follow-up period of 1 year.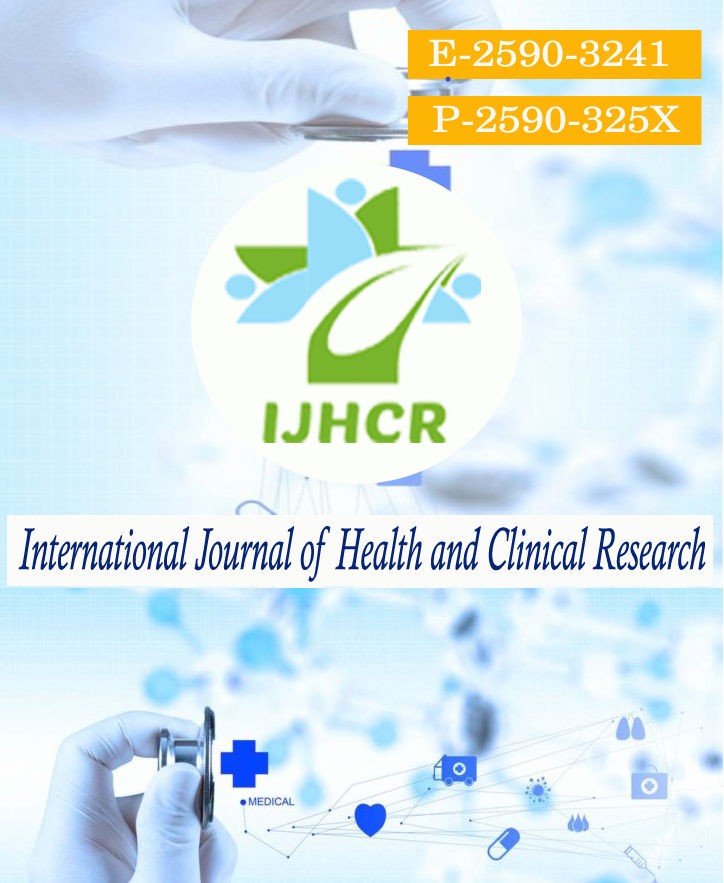 Downloads
How to Cite
Arjumand Nazir, Asma Jabeen, & Anureet Kaur. (2022). To study the effect of topical Mitomycin C as an adjunct in ocular surface squamous neoplasia. International Journal of Health and Clinical Research, 5(3), 78–80. Retrieved from https://ijhcr.com/index.php/ijhcr/article/view/4298
License
Copyright (c) 2022 Arjumand Nazir, Asma Jabeen, Anureet Kaur
This work is licensed under a Creative Commons Attribution 4.0 International License.