Study of dermatological manifestations in neonates attending a tertiary healthcare centre
Abstract
Background: Skin of newborn can be a considerable source of information about infant's health and promptly alerts the physician regarding serious diseases. Since neonatal skin and adult skin differ in physiology and pathological presentations, neonatal skin conditions require special attention. Aim: This study highlights the pattern of various neonatal dermatoses in a tertiary care healthcare center. Materials & Methods: The study was conducted in a tertiary healthcare center where 804 neonates delivered/visiting in the institute were included and observed for any kind of dermatological condition. After taking informed consent from parents, thorough examination was done and observations were noted in a preset proforma. Result: Among the patient in our study, males were 54% (324) and females were 46% (276). Overall most common neonatal dermatoses was desquamation of skin (396, 66%) followed by Mongolian spots(390,65%), Erythema toxicum neonatorum (162,27%), sebaceous gland hyperplasia (120,20%). The most common dermatoses in full term neonates were Mongolian spots(354,73.8%), desquamation of skin (324,67.5%), ETN(162,33.8%) while in pre term babies, desquamation of skin was followed by SGH, physiological jaundice, Impetigo and Mongolian spots. (24,26.7% each). Conclusion: Skin disorders in neonates require considerable knowledge of pediatric medicine. Hence, the study assesses the pattern of neonatal dermatoses.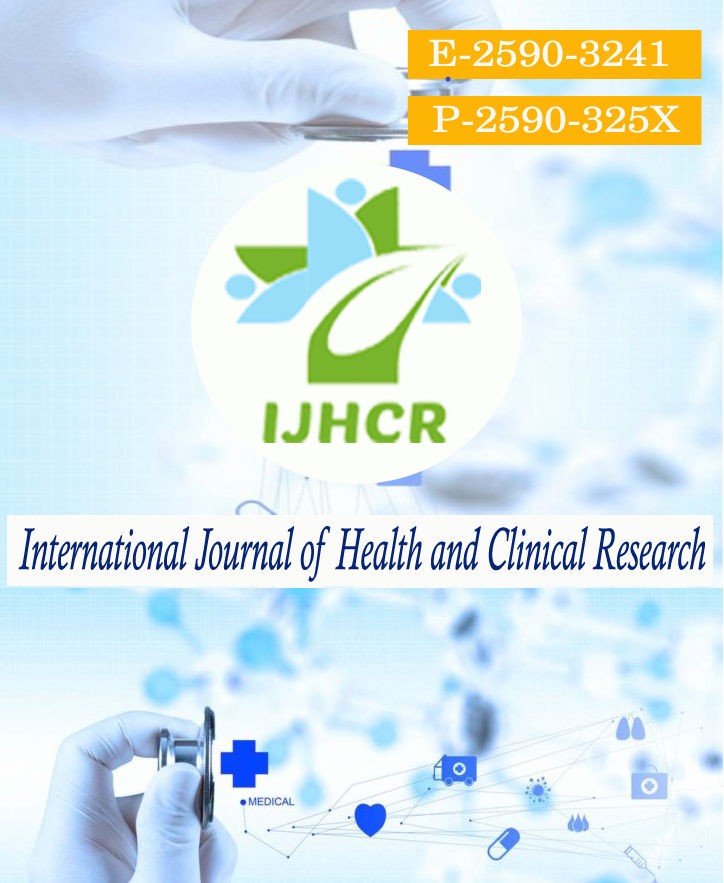 Downloads
How to Cite
Ajay Raghuwanshi, Surendra Singh Bhati, Rohini Chauhan, Anushtha Tomar, Supriya Shakya, Akash Jain, & Akash Jain. (2022). Study of dermatological manifestations in neonates attending a tertiary healthcare centre. International Journal of Health and Clinical Research, 5(3), 114–122. Retrieved from https://ijhcr.com/index.php/ijhcr/article/view/4313
License
Copyright (c) 2022 Ajay Raghuwanshi, Surendra Singh Bhati, Rohini Chauhan, Anushtha Tomar, Supriya Shakya, Akash Jain, Akash Jain
This work is licensed under a Creative Commons Attribution 4.0 International License.