Severe acute respiratory syndrome coronavirus-2
Keywords:
Novel corona virus, Pneumonia, Respiratory
Abstract
China first informed about the viral infection as it seems like pneumonia called novel corona virus. Novel corona virus appeared first time in December 2019 in Wuhan in China. Novel corona virus has four separate families – Alpha, Beta, Gamma and Delta. Alpha and Beta spread through mammals specially Bats. Gamma and Delta type virus spreads via pigs and birds. They have the ability to infect the human beings. These are the viruses which causes the mortality and morbidity in human body. It is a fatal disease that leads to respiratory illness. As per clinical reports common clinical symptoms of corona virus are fever, headache, cough, myalgia along with diarrohea nausea, dry cough, conjunctivitis, loss of taste or smell, difficulty in breathing, thorax, discomfort. The risk of the corona virus are prominent in the kids, older people and in the patients those are suffering from the other health problems such as lungs disease, heart disease, cancer and diabetes. The corona virus convinced by the incubation period that is ranging from approximately 2-14 days.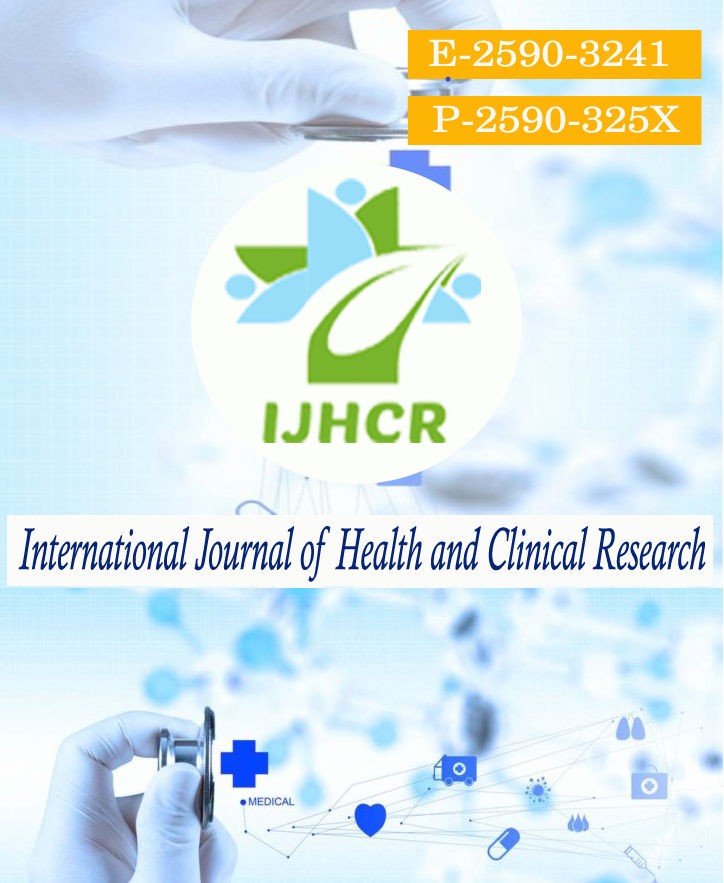 Downloads
How to Cite
Niyaz Ahmad, Ankita Singh, & Bhawna Devi Chauhan. (2022). Severe acute respiratory syndrome coronavirus-2. International Journal of Health and Clinical Research, 5(3), 312–316. Retrieved from https://ijhcr.com/index.php/ijhcr/article/view/4391
License
Copyright (c) 2022 Niyaz Ahmad, Ankita Singh, Bhawna Devi Chauhan
This work is licensed under a Creative Commons Attribution 4.0 International License.