A clinico-pathological study of acute appendictis with management and the role of ultrasound in diagnosis of appendictis
Keywords:
Ultrasound, acute appendicitis, negative appendicectomies, sensitivity, Histopathological Examination.
Abstract
Background and Objectives: Acute appendicitis is the most prevalent cause of acute surgical abdomen, and appendiciectomy is the most often performed emergency surgery in the United States and Canada. Its diagnosis continues to be a difficult problem, made more difficult by a high percentage of negative investigations. There is currently no one reliable test that has appropriate sensitivity and specificity characteristics. The study's main goal is to analyse the clinical presentations, signs, and treatment of acute appendicitis, as well as the effectiveness of various treatments. The role of ultrasound in the diagnosis of acute appendicitis and in lowering the rate of negative appendicectomies are also discussed. Methodology: From January 2019 to October 2021, the current study included 80 patients who were clinically diagnosed with acute appendicitis and were admitted to the General Surgery Department of the Kerala Institute of Medical Sciences (KIMS), Narketpally, for emergency appendectomy. Prior to surgery, blood was drawn to check the WBC count, DC, and USG abdomen. Following surgery, all patients were subjected to a histological examination, which was considered to be the gold standard. The results of ultrasound were compared to those of HPE reports in order to determine their importance in the diagnosis of acute appendicitis. Observations: In the current study, we had 80 participants, with 61 (61 percent) of them being men and 39 (39 percent) of them being female. The age range of 20 to 29 years was the one with the greatest number of patients (33 percent ). Anorexia was discovered in 87 percent of patients, and Migrating Pain to RIF was discovered in 76 percent of patients. Nausea and vomiting were experienced by 79 percent of the patients. Tenderness in the right iliac fossa was detected in 98 percent of the cases. Patients with rebound discomfort were reported in 68 percent of cases. In 45 percent of the cases, a fever was seen. In our current investigation, the total leucocyte count was found to be high in 80 percent of the cases. In 42 percent of the cases, a shift to let was observed.All of the patients in our study were subjected to abdominal ultrasonography examination. Using Ultrasonography to diagnose acute appendicitis, the sensitivity and specificity of the test are 92.0 percent and 78.0 percent, respectively. The accuracy rate was 93 percent. For acute appendicitis, the positive predictive value (PPV) and negative predictive value (NPV) of ultrasound are 95 percent and 41 percent, respectively. In this study, the rate of negative appendectomy was 5.5 percent. Females account for the vast majority of cases (60 percent). Conclusion: Ultrasound is a non-invasive, reproducible, and safe diagnostic technique that is quick, easy, and reliable. There are no complications with ultrasound. It has higher sensitivity and positive predictive value in the diagnosis of acute appendicitis, and it lowers the rate of negative appendicectomy in the treatment of the condition.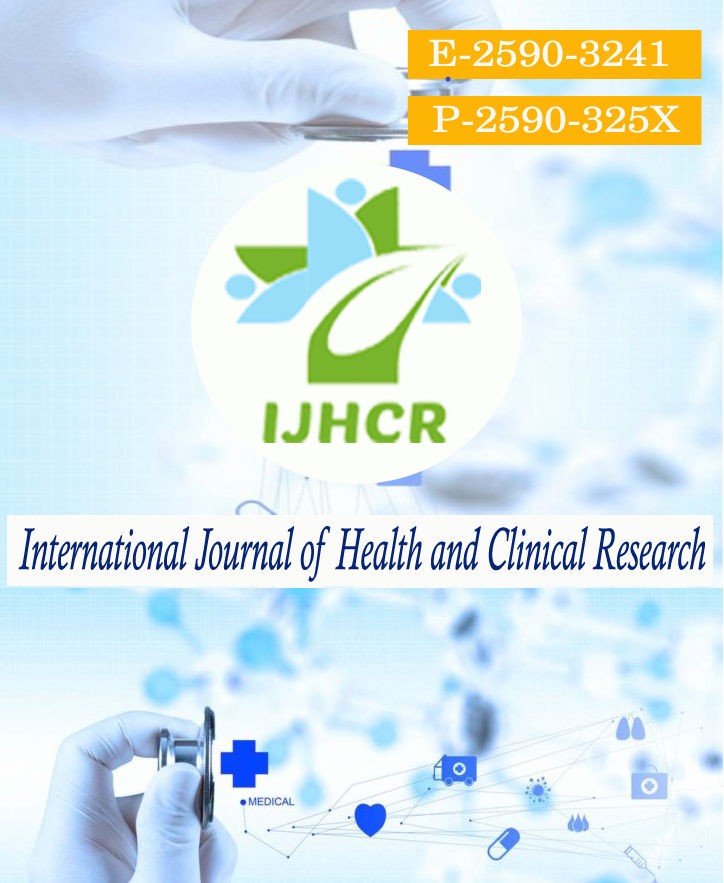 Downloads
How to Cite
Goutham Kompally, & Raghunandan.R. (2022). A clinico-pathological study of acute appendictis with management and the role of ultrasound in diagnosis of appendictis. International Journal of Health and Clinical Research, 5(3), 380–385. Retrieved from https://ijhcr.com/index.php/ijhcr/article/view/4431
License
Copyright (c) 2022 Goutham Kompally, Raghunandan.R
This work is licensed under a Creative Commons Attribution 4.0 International License.