Clinico pathological study of gestational trophoblastic disease – A two years study
Keywords:
Trophoblast, Hydatid form mole, Invasive mole, Choriocarcinoma, Histomorphology, Villi, -HCG.
Abstract
Introduction: Gestational trophoblastic disease is one of the most fascinating of all the gynecologic neoplasms partly due to their comparative rarity in western hemisphere but also because of their unique status as tumors derived from the tissues of one individual and growing in other. Aims: To study and establish the histopathological diagnosis and clinicopathological correlations.Methods: A study of 85 cases with gestational trophoblastic disease diagnosed in the Department of Pathology, GIMS District Hospital, KALABURAGI during the period from September 2018 to August 2020. Biopsies and hysterectomy specimens were processed routinely, embedded in paraffin, stained with H&E. Studied as per proforma. Results: Maximum cases were in the age group of 21-30 years (52.9%). Common in first, second and fourth pregnancies and in 'A' blood group. Most of the patients belonged to Hindu (72.8%) community. Common presenting symptom was bleeding per vagina (100%).
Histopathological examination of specimens revealed hydatid form mole 84.7%, invasive mole 1.17%, choriocarcinoma 4.7%, placental site trophoblastic tumor 1.18% and placental site trophoblastic reaction 8.2%. Summary & Conclusion: The incidence of gestational trophoblastic disease was more in the South-East Asian Countries as evidenced from the review of literature, but unfortunately these are the countries where an organized study of these tumors in the form of National Registries as in USA, UK and Japan is lacking. Hence, the diagnosis and follow-up of these patients is essential for the early detection of malignant trophoblastic disease and reduce the mortality rates.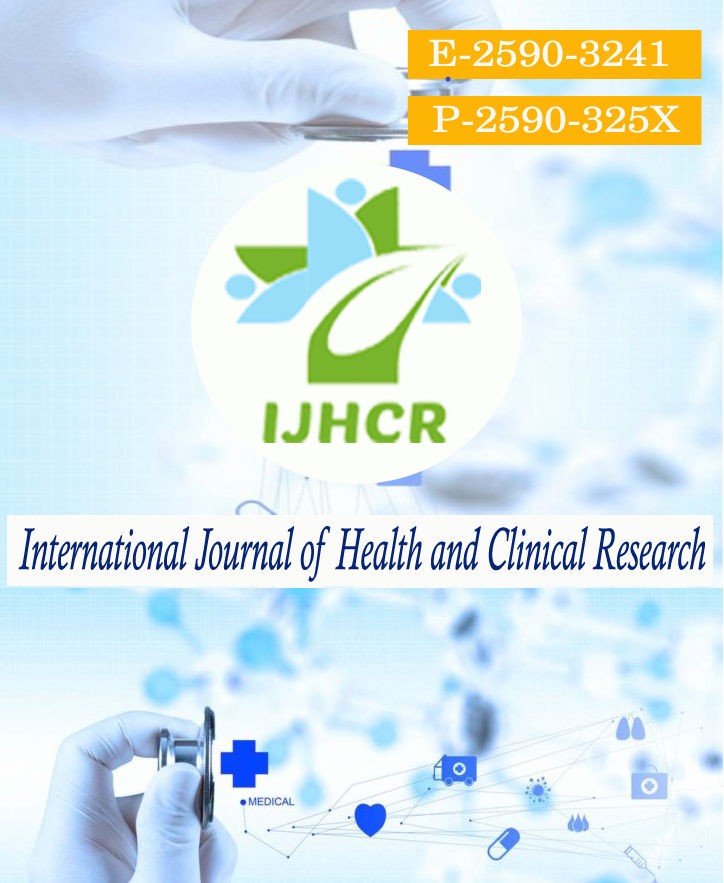 Downloads
How to Cite
Sajjan Shetty Shalini Somashekhar. (2022). Clinico pathological study of gestational trophoblastic disease – A two years study. International Journal of Health and Clinical Research, 5(3), 386–399. Retrieved from https://ijhcr.com/index.php/ijhcr/article/view/4432
License
Copyright (c) 2022 Sajjan Shetty Shalini Somashekhar
This work is licensed under a Creative Commons Attribution 4.0 International License.