A Hospital Based Cross Sectional Study to Detect Deformities/Disabilities in Patients with Leprosy
Keywords:
Leprosy, Deformity, Multibacillary, Disability.
Abstract
Background: Leprosy is a common infectious disease causing as much social problem as a medical one. It leads to variety of disabilities resulting from nerve damage, immunological reactions and bacillary infiltration. Among communicable diseases, it remains a leading cause of peripheral neuropathy and disability worldwide. Disabilities and deformities are of major concern as it triggers social, economic and psychosocial problems of leprosy patients. Early identification can lead to prevention of progression of the deformities and also help in providing rehabilitation in advanced cases. Objectives: To detect deformities and disabilities in leprosy patients and grading them according to WHO deformity and disability grading system (2007). Method It was a hospital-based, cross sectional study. One hundred and forty-six patients with leprosy attending the Dermatology, Venereology and Leprosy out- patient department of a tertiary care hospital were included in the study. Detailed history was taken and all patients were examined for all kinds of deformities of hands, feet and face. Slit skin smear and biopsy was done in all new cases. Results: Among the 146 patients enrolled in the study, 85 were male and 61 were female, 10 were children, with a mean age of 38.1(±15.6) years. The mean duration of disease was 2.6 (±4.1) years. A statistically significant (p <0.001) number of patients with deformity presented to hospital by 2 years of onset. Proportion of deformities was greater in males, in farmers and in people belonging to lower socio-economic status (p=0.008). Multibacillary patients had higher rate of deformities of hands and feet and a statistically significant (p=0.006) number of MB patients had grade 2 ocular deformity (WHO 2007). Conclusion: Various deformities can be detected by clinical examination and simple tests. Early identification of disease and deformities can help in educating the patients about leprosy and thus prevention of progression to adverse sequelae.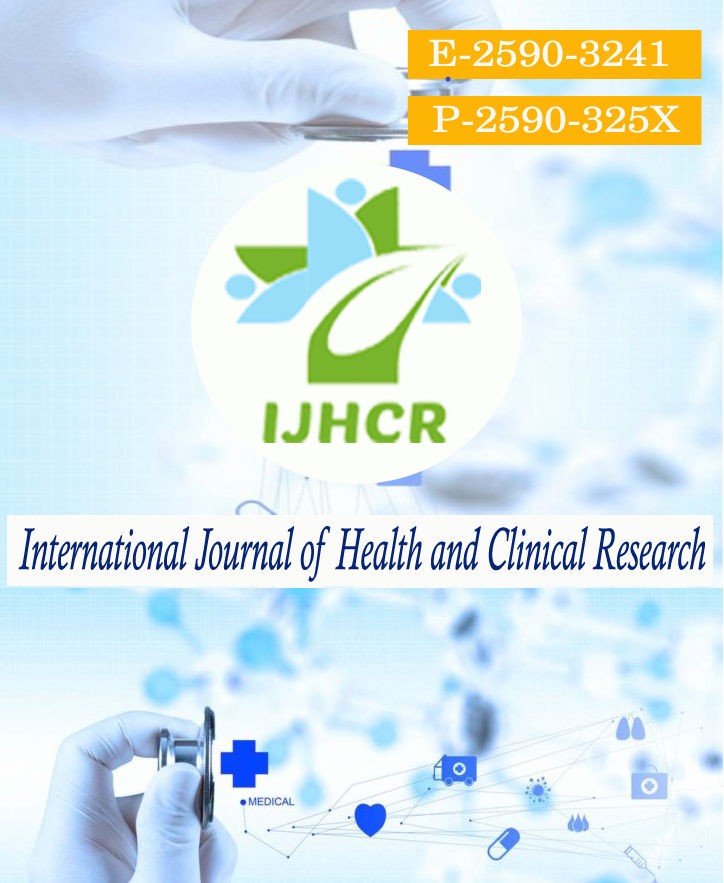 Downloads
How to Cite
Bhagyashree Kanakareddi, Prabhakar M Sangolli, & Adarsh Gowda. (2022). A Hospital Based Cross Sectional Study to Detect Deformities/Disabilities in Patients with Leprosy. International Journal of Health and Clinical Research, 5(3), 428–433. Retrieved from https://ijhcr.com/index.php/ijhcr/article/view/4440
License
Copyright (c) 2022 Bhagyashree Kanakareddi, Prabhakar M Sangolli, Adarsh Gowda
This work is licensed under a Creative Commons Attribution 4.0 International License.