Socio-demographic Profile of Victims of Fatal Head Injury in Road Traffic Accidents: An Autopsy-based Study
Abstract
Introduction: Road Traffic Accidents (RTAs) have emerged as a new health challenge in the world which not only leads to injuries, disabilities and loss of precious human lives but also imparts a substantial economic burden on the family concerned and the nation as whole. As progress is made in the prevention and control of infectious diseases, the relative contribution of deaths from non-communicable diseases and injuries has increased. Road traffic injuries are the eighth leading cause of death for all age groups. Material and methods: This one year study was conducted in Department of Forensic Medicine & Toxicology, Mahatma Gandhi University of Medical Sciences and Technology. During this period 192 deaths were due to road traffic accident out of this 117 were as a result of fatal head injuries. Results: In the study 80% were males and 20% were females. Majority of subjects were belonging to age group of 31 to 40 years (24.8%), followed by 21 to 30 years (20%). There was no significant difference in age and gender distribution. 81.2% Subjects were brought dead and 18.8% were died after admitted to hospital. Conclusion: Road are like arteries of country. Vehicles must run for development of country and necessities of life. Injuries on head and other parts of body due to road traffic incidents are unavoidable but with scientific data, we can minimize the loss of life and misery due to death and injury. We should design our interventions based on these data and studies.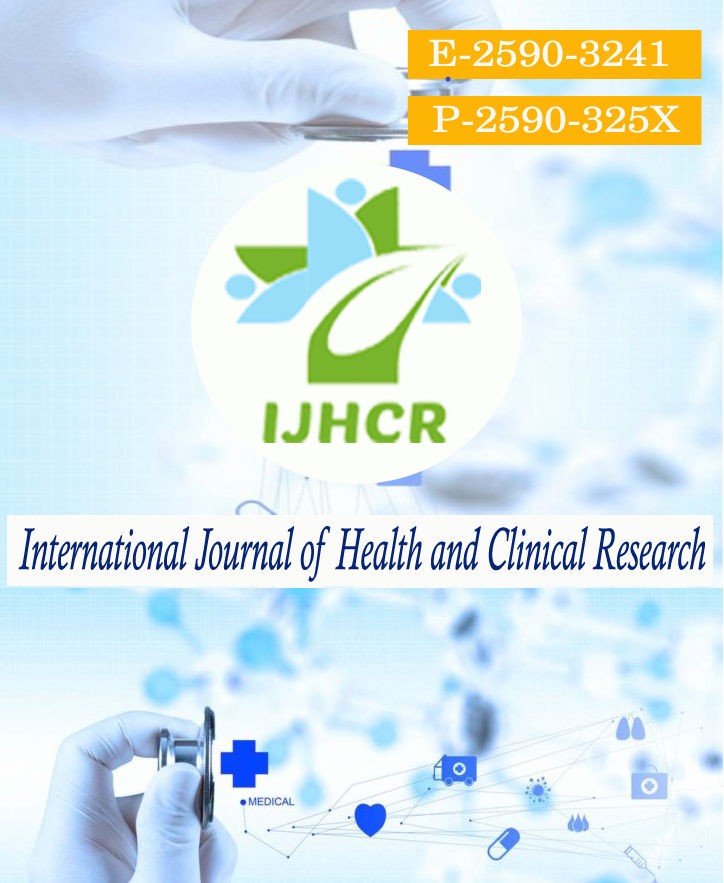 Downloads
How to Cite
Lal Chand Verma, Dharmendra Kumar Meena, Jagdish Jugtawat, & G. Chitti Babu. (2022). Socio-demographic Profile of Victims of Fatal Head Injury in Road Traffic Accidents: An Autopsy-based Study. International Journal of Health and Clinical Research, 5(3), 497–500. Retrieved from https://ijhcr.com/index.php/ijhcr/article/view/4466
License
Copyright (c) 2022 Lal Chand Verma, Dharmendra Kumar Meena, Jagdish Jugtawat, G. Chitti Babu
This work is licensed under a Creative Commons Attribution 4.0 International License.