A Comparative Study on Laparoscopic and Open Appendectomy Among Patients Attending a Tertiary Care Center of Bihar
Keywords:
Comparative Study, Laparoscopic And Open Appendectomy.
Abstract
Introduction: Approximately 7–10 % of the general population develops acute appendicitis with the maximal incidence being in the second and third decades of life. Open appendectomy has been the gold standard for treating patients with acute appendicitis for more than a century, but the efficiency and superiority of laparoscopic approach compared to the open technique is the subject of much debate nowadays. The aim of this study was to compare the clinical outcomes (hospital stay, operating time, postoperative complications, analgesia requirement, and time to oral intake and to resume normal activity) between open appendectomy and laparoscopic appendectomy. Methodology: An observational study of patients admitted to Department of General Surgery, Madhubani Medical College & hospital, Bihar, India between January 2021 to November 2021 with the diagnosis of appendicitis was conducted. We analyzed 100 patients that met the inclusion criteria and their clinical data. The patients were divided into two groups: open appendectomy (OA) group and laparoscopic appendectomy (LA) group. OA was performed through standard McBurney incision. After the incision, peritoneum was accessed and opened to deliver the appendix, which was removed in the usual manner. A standard 3-port technique was used for laparoscopic group. The study protocol was received and approved by the Institutional Ethics Committee. Informed consent from each patient was obtained. Results: Out of the total 50 open procedures, majority (36/50) were performed for uncomplicated appendicitis and rest for complicated disease including appendiceal perforation with local or widespread peritonitis. In the laparoscopic group, 44/50 procedures involved uncomplicated disease. In our study, the mean ± standard deviation (SD) operative time of 56.4 ± 15.2 min for the LA group was longer than the mean operative time of 33.8 ± 10.2 min for open appendectomy (P <0.05). Conclusion: Our results showed the advantages of the laparoscopic approach over open appendectomy including shorter hospital stay, decreased need for postoperative analgesia, early food tolerance, earlier return to work and lower rate of wound infection.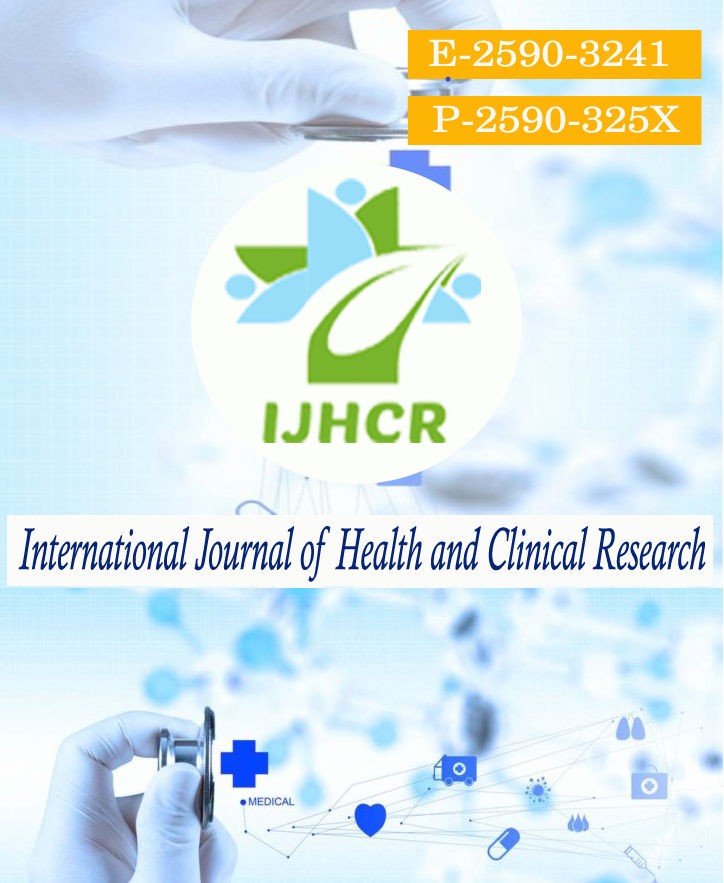 Downloads
How to Cite
Vishwa Prakash Jha, Pavan Kumar, & Mohammed Tarique. (2022). A Comparative Study on Laparoscopic and Open Appendectomy Among Patients Attending a Tertiary Care Center of Bihar. International Journal of Health and Clinical Research, 5(3), 562–565. Retrieved from https://ijhcr.com/index.php/ijhcr/article/view/4510
License
Copyright (c) 2022 Vishwa Prakash Jha, Pavan Kumar, Mohammed Tarique
This work is licensed under a Creative Commons Attribution 4.0 International License.