Prevalence of gestational diabetes mellitus among women attending antenatal clinic of a teaching hospital
Keywords:
diabetes, GDM, multigravidae, LSCS.
Abstract
Introduction: India is the diabetes capital of the world with 41 million Indians having diabetes. Every fifth diabetic in the world is an Indian. Hence relatively pregnant population is at greater risk for developing diabetes in India and the prevalence is as high as 16.55%. Materials and methods: Study design - Retrospective hospital based study was conducted at Department of General Medicine, Maheshwara Medical College & Hospital, Patancheru, Medak District, Telangana. Total of 270 pregnant women who had attended the Antenatal Clinic of a teaching hospital during the period of 3 months (January to March, 2021). Data was obtained from hospital records. Diagnosis of GDM was made according to WHO guidelines. All the pregnant women had undergone oral glucose tolerance test at 24 - 28 weeks of gestation. Blood samples obtained after 8 hours of overnight fast and 1 and 2 hours after 75 g oral glucose load. The diagnosis of GDM was made when any of the following plasma glucose values exceeded: fasting ≥ 92 mg/dL, 1 hour ≥ 180 mg/dL and 2 hours ≥ 153 mg/dL. Results: Total of 270 pregnant women were registered and screened for GDM as per records. Of these 270 cases, GDM was detected in 32 antenatal women. Among the antenatal women, maternal complications were seen in 14 (43.8%) of those with GDM and 126 (52.9%) of those without GDM. Statistically, there was no association between GDM and maternal complications. Of 32 cases of GDM 10 (31.25%) cases had normal delivery, while 22 (68.75%) underwent LSCS. Conclusion: Among the 270 women, 32 (11.9%) had GDM. Prevalence of GDM was more in the age group of 25 - 31 yrs. and among multigravidae. This gives an insight into groups, which require more attention in terms of screening. Out of 32 cases of GDM, majority underwent LSCS. Of the neonates born to these mothers only 2 was preterm, 2 had low birth weight and neonatal complications were seen in 12 of them. The impact of GDM is emphasized by these findings.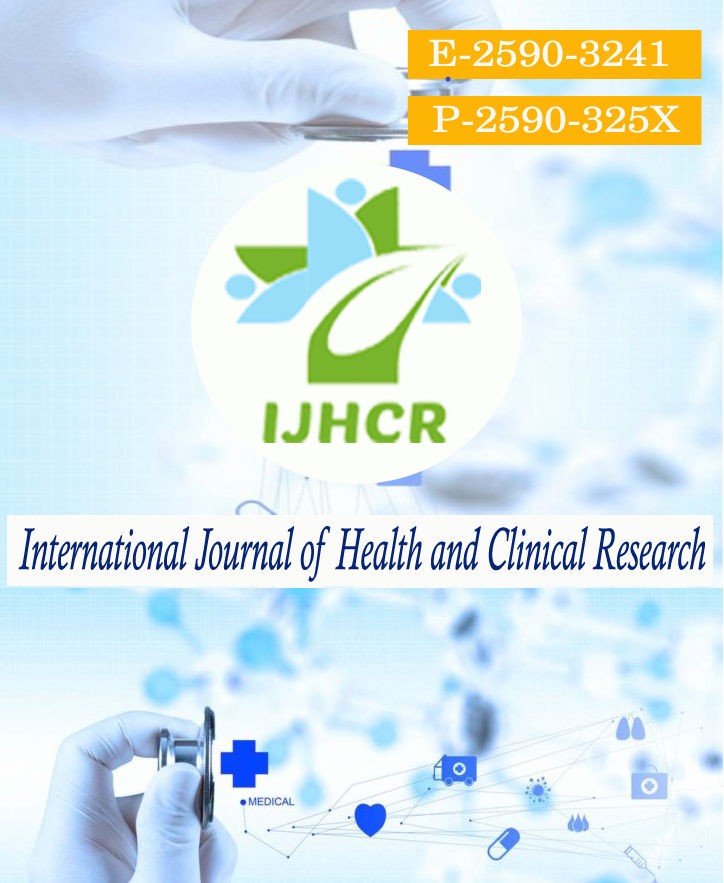 Downloads
How to Cite
B.Sravan Kumar, & S.Kiranmayi. (2022). Prevalence of gestational diabetes mellitus among women attending antenatal clinic of a teaching hospital. International Journal of Health and Clinical Research, 5(3), 621–623. Retrieved from https://ijhcr.com/index.php/ijhcr/article/view/4553
License
Copyright (c) 2022 B.Sravan Kumar, S.Kiranmayi
This work is licensed under a Creative Commons Attribution 4.0 International License.