A retrospective study of prevalence of orthopaedic injuries due to road side accidents in South India
Keywords:
Road transport, motorization, trauma.
Abstract
Introduction: Road transport is a critical structure for economic development of a country. It influences the pace, structure and pattern of development. Surge in population and motorization in the country along with expansion of road network contributes to the number of road accidents, injuries and fatalities. Materials and Methods: This was a Retrospective study conducted between July 2021 and September 2021, on patients presenting to the outpatient orthopedic or emergency department of Tagore Medical College and hospital, Chennai. All patients who were admitted due to trauma as determined from the case history by the admitting doctor were included. Cases that were seen as referrals after initial management at peripheral centers were also included. Patients with pathological fractures and burns were excluded. Charts initially retrieved for perusal that were found to be ineligible were excluded. Results: 410 of 750 (61.4%) files identified from the admission log for possible perusal were retrieved. Road traffic Accidents (RTA) contributed 51% (n=200) of all trauma patients seen. Males were involved in 81% of the cases with a male to female ratio of 5:1. The peak age was 21-30 years and the average age was 30 years. About two thirds of the patients were between 20 and 40 and 90% of patients were below 40 years of age (Table 2). Conclusion: Well equipped secondary as well as tertiary level trauma centers, specially dedicated to management of trauma patients, with a proper triage plan, are necessary for proper management of trauma patients & better utilization of resources.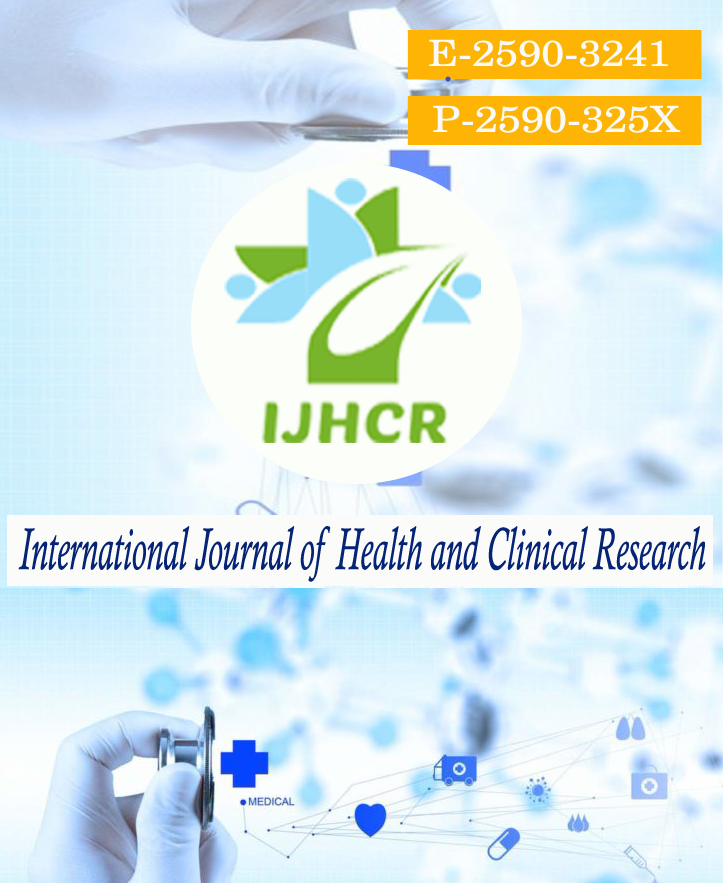 Downloads
How to Cite
Madhukiran Yarlagadda, & Jenson Isaac. (2021). A retrospective study of prevalence of orthopaedic injuries due to road side accidents in South India. International Journal of Health and Clinical Research, 4(24), 478–480. Retrieved from https://ijhcr.com/index.php/ijhcr/article/view/4742
License
Copyright (c) 2022 Madhukiran Yarlagadda, Jenson Isaac
This work is licensed under a Creative Commons Attribution 4.0 International License.