Prevalence and spectrum of refractive errors in children attending out-patient department of Ophthalmology, Government Medical College, Doda, Jammu and Kashmir
Keywords:
Mental and behavioral development, refractive error, autorefractometer, cyclopentolate, post-mydriatic examination, streak retinoscopy.
Abstract
Introduction: Uncorrected refractive errors are a common problem in school aged children. The presence of refractive error in school going children affects their physical, mental and behavioral development as well. Inability to detect them at an early stage can adversely impact their learning and academic performancepurpose. Objective: To study prevalence and spectrum of refractive errors in children aged between 10 and 16 years in the rural population of the Doda district of Union territory of Jammu and Kashmir who attended the outpatient department of ophthalmology GMC Doda between July 2019 and July 2021. Materials and Methods: All children aged between 10 to 16 years coming to Outpatient Eye Department of GMC Doda from July 2019 to July 2021 were included in this repetitive study. Detailed ocular examination was performed on each patient. It consisted of visual acuity testing, pupillary reaction, ocular motility examination,cover-uncover test, anterior segment examination and direct ophthalmoscopy. Depending on type of eye disease, they were categorized. Children with defective vision were further examined employing objective refraction using autorefractometer followed by streak retinoscopy after instilling 1% cyclopentolate eye drops. Children with any kind of refractive errors were evaluated and categorized according to the type of refractive error on post-mydriatic examination. Children with prior ocular surgery or any ocular disease contributing to diminished VA, manifest strabismus, and pathological myopia were excluded from the study. Results: The prevalence of refractive error in this study is 13.4%. Total of 500 children were examined which included 187 male and 313 female children aged between 10 to 16 years. Out of 500 children, 433 (167 males and 266 females) had no refractive error and in 67 (20males and 47 females) had varying degree of refractive errors. Myopia was most common type of refractive error seen in 35 (11 males and 24 females), hypermetropia in 3 (1 males and 2 females), Astigmatism in 24 (7 males and 17 female) and mixed refractive error (spherical and cylindrical) in 5 (1 males and 4 females). Among children having refractive error visual acuity of 6/9 was seen in 23 (9 males &14 females), 6/18 in 16 (4 males and 12females), 6/24 in 14 (3 males and 11 females), 6/36 in 11 (2 males and 9 females) and 6/60 in 3 (2 males and 1 female). Conclusion: Refractive error is important cause of treatable blindness in children in the age group of 10-16 years.A larger study needs to be conducted in all the schools of the district to get a clearer picture of refractive errors and other eye-related diseases to detect vision problems as early as possible.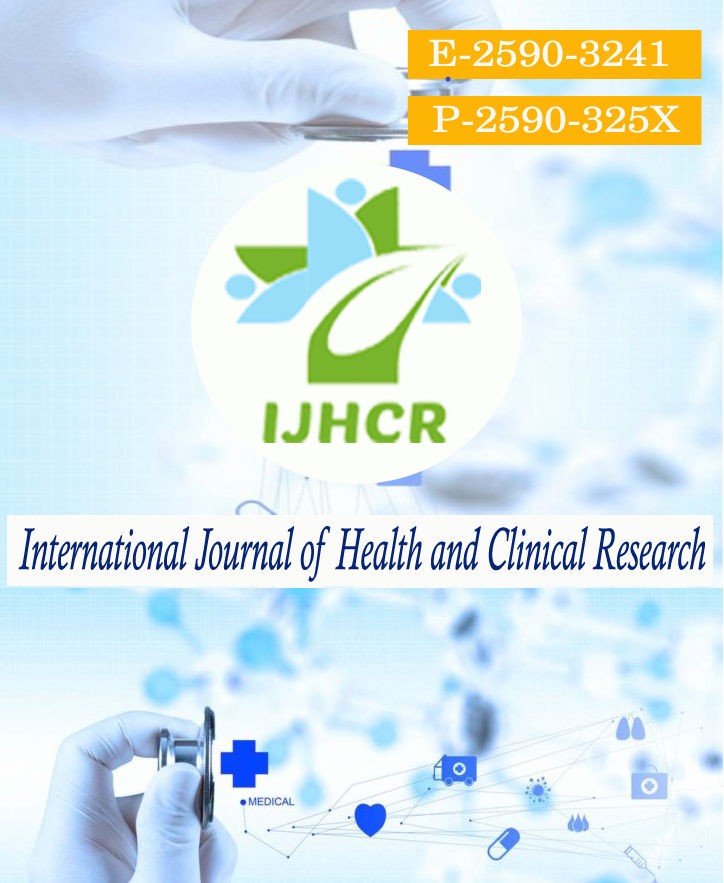 Downloads
How to Cite
Isha, & Govind Kumar. (2022). Prevalence and spectrum of refractive errors in children attending out-patient department of Ophthalmology, Government Medical College, Doda, Jammu and Kashmir. International Journal of Health and Clinical Research, 5(3), 649–651. Retrieved from https://ijhcr.com/index.php/ijhcr/article/view/4757
License
Copyright (c) 2022 Isha, Govind Kumar
This work is licensed under a Creative Commons Attribution 4.0 International License.