Morphological pattern of anaemia in adults-A retrospective study
Keywords:
Anemia, WHO criteria, NFHS-3, CBC, PBP.
Abstract
Introduction: Anemia most often a sign of an acquired or genetic abnormality. It is one of the commonest manifestations of the underlying medical condition. Anemia functionally defined as an insufficient RBC mass to adequately deliver oxygen to peripheral tissues. Hemoglobin concentration estimation is the ideal and convenient way of detecting Anemia. Other measurements, which are also helpful are haematocrit and the RBC count. It is not enough to just report that patient has anemia, but also morphological sub typing of anemia is required, so that the clinician can be properly guided in the proper management and follow up of the anemic patient[1]. Materials and Methods: A hospital based retrospective study was carried out at Department of Pathology, Tagore Medical College and hospital, chennai from April 2020 to March 2021. 200 patients were evaluated for morphological pattern of anaemia based on red cell indices, peripheral smear, and leukocyte and platelet parameters. Anaemia was defined according to WHO criteria as haemoglobin concentration lower than 13 g/dL in men and 12 g/dL in women. Elderly was defined as a person 60 years and above according to WHO criteria. Results: The results of CBC and PBP showed that 58 (29%), 110 (55%), and 32 (16%) of the patients had normocytic normochromic, microcytic hypochromic and macrocytic pattern of anaemia respectively [Table 1]. The gender wise classification of the patterns revealed that 36 male patients and 28 female patients had normocytic normochromic patterns, while 104 female patients and 26 male patients had microcytic hypochromic patterns whereas 18 males patients and 14 cases of female patients showed macrocytic pattern [Table 2]. Conclusion: The microcytic hypochromic pattern of anaemia is highly frequent among this sample of patients while the macrocytic pattern of anaemia is the lowest. According to gender groups, microcytic hypochromic pattern of anaemia is more common among females; malnutrition, increase of blood loss due to pregnancy or menstruation, and lack of iron absorption are the main causes, while the normocytic normochromic anaemia is highly prevalent among males, which is mainly due to blood loss or chronic diseases.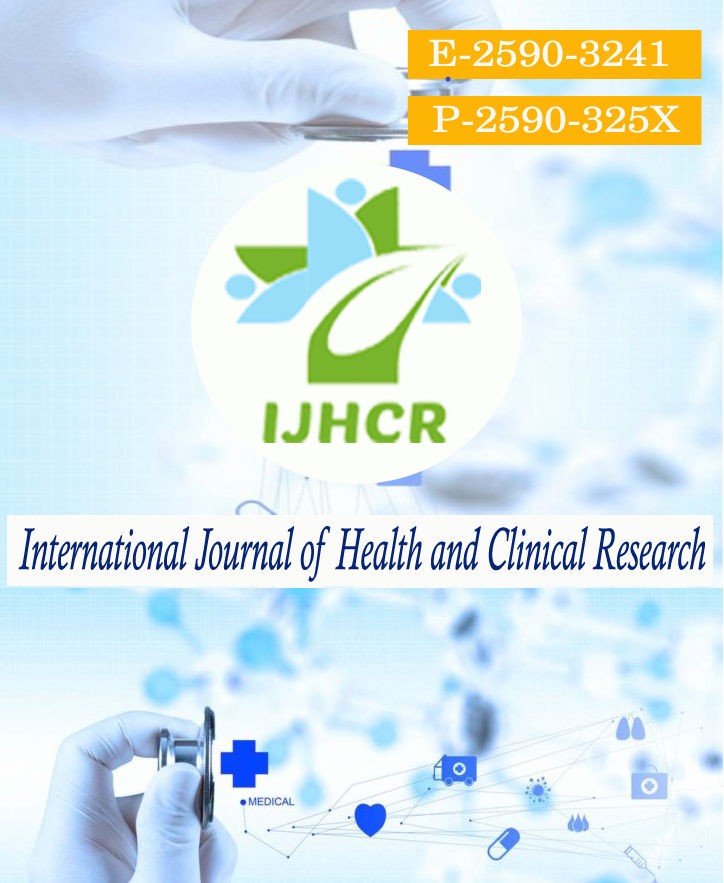 Downloads
How to Cite
Karattupalayam Sampath Mouleeswaran, & B.S.Sangeetha. (2022). Morphological pattern of anaemia in adults-A retrospective study. International Journal of Health and Clinical Research, 5(3), 701–703. Retrieved from https://ijhcr.com/index.php/ijhcr/article/view/4771
License
Copyright (c) 2022 Karattupalayam Sampath Mouleeswaran, B.S.Sangeetha
This work is licensed under a Creative Commons Attribution 4.0 International License.