Factors affecting outcome among patients with abdominal trauma: Report from a tertiary care centre of Bihar
Keywords:
Abdominal trauma, Road traffic accident, Blunt injury.
Abstract
Introduction: India is the leading country in the number of deaths due to Road Traffic Accidents. Abdomen is the third most common injured
region requiring surgery. To combat this problem, it is know contributing risk factors, so that public awareness problems on ways to prevent
incidence of such fatality may be implemented with fruitful outcome. With this background, a study was planned to focus on factors influencing
outcome among such patients. The study results will help in early identification of negative determinants and reduce the mortality.Methodology:
An epidemiological study was conducted by Department of General Surgery of Mata Gujri Memorial Medical College & Lions Seva Kendra
Hospital, Kishanganj, Bihar. The study included all the patients who were admitted in the surgical wards of the hospital with abdominal trauma
during the time period of 1 year.Prior ethical clearance was obtained from Institutional Ethical Committee.Results: A total of 142 patients were
included in the current study. The mean age of the patients was 37.3 years with a SD of 11.4 years. There was a male preponderance. Majority
(71.1%) were blunt trauma with RTA being the most common cause of trauma. The spleen (22.5%) followed by liver (11.9%) was the most
commonly affected solid organ, and the most commonly affected hallow viscous was the small intestine (32.3%), ileum in blunt injury and
jejunum in penetrating injury. Post-operative complications were noted among 69 patients that constitutes to 48.6% of the total study population.
16 out of 142 patients died. Mortality was significantly higher among patients who were brought to the hospital after 12 hrs and those who had
severe NISS score while admission.Conclusion: Abdominal trauma is a not uncommon in casualty in multiple trauma patients. As most common
cause of this trauma is RTA, it is the need of the hour to strengthen traffic rules to minimize such injuries.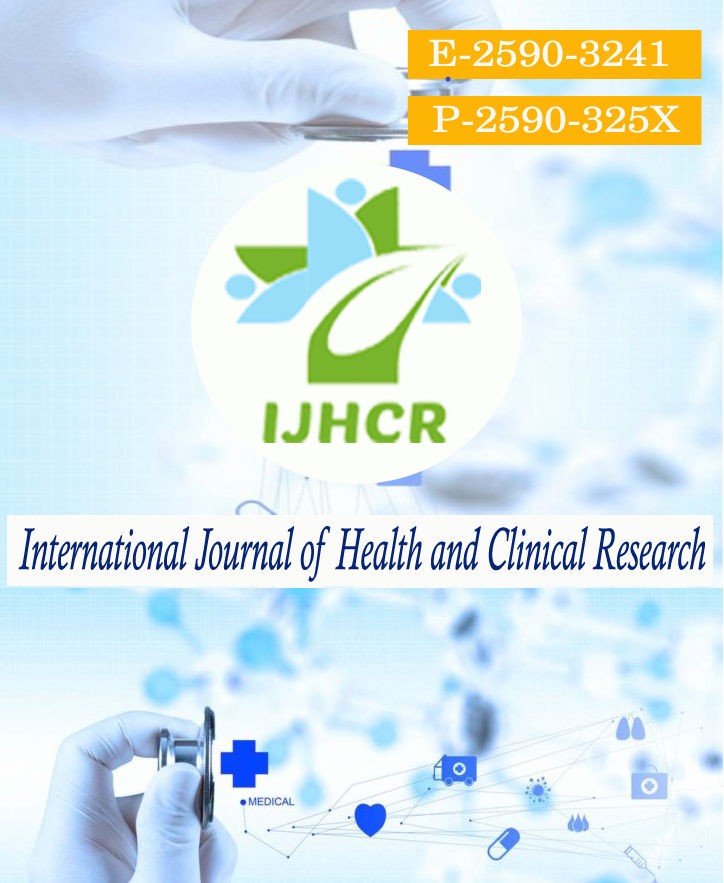 Downloads
How to Cite
Md. Sarfaraz Nawaz, Aditya Anand, & Kumar Shubham. (2022). Factors affecting outcome among patients with abdominal trauma: Report from a tertiary care centre of Bihar. International Journal of Health and Clinical Research, 5(3), 802–806. Retrieved from https://ijhcr.com/index.php/ijhcr/article/view/4967
License
Copyright (c) 2022 Md. Sarfaraz Nawaz, Aditya Anand, Kumar Shubham
This work is licensed under a Creative Commons Attribution 4.0 International License.