An Observational Study on Seroprevalence of Toxoplasmosis among Voluntary Blood Donors
Keywords:
Toxoplasmosis, Voluntary Blood Donors
Abstract
Introduction: Like bacterial and viral diseases, many parasitic diseases are also known to be more risk of transmitting by blood transfusion. Of great concern, toxoplasmosis also contributes to similar risk like other infectious diseases in different geographical regions. Materials and Methods: A cross sectional study was performed by screening the presence of antibodies against T. gondii in all blood donors received in a tertiary care teaching hospital and also obtained from medical camps. All blood samples from blood donors were routinely screened for HIV, hepatitis B virus surface antigen (HBsAg), hepatitis C virus (HCV) and syphilis. A total of 150 blood samples from healthy blood donors were collected from January 2021 to June 2021.The volunteer donors were healthy adults, screened routinely by physical examination with no history of infections in the recent past, according to the guidelines of Drugs and Cosmetics Rules, Government of India. This work was approved by the Institutional Ethics committee. Written informed consent was obtained from all participants before blood sampling. All the serum samples were tested for IgG and IgM anti-T. Gondii antibodies separately using commercially available enzyme linked immunosorbent assay (ELISA) kit and the results were interpreted by following the instructions of the manufacturer. Data were calculated with respect to donor variables and entered in SPSS and cross tabulated for descriptive and analytic statistics. The discrete variables were expressed as percentages and a p value of<0.05 was considered significant. Results: Out of the 150 donors, 36 were seropositive to IgG antibody to T. gondii, making a prevalence rate of 24%. Among the 36 sero-positive samples, 18 are O positive, 11 are B, 6 are A and 1 sample supported AB positive blood groups. None of the samples showed Rh negative in this study. Serological screening of co-infections was not done in this study. Conclusion: Consequently, because of the high seropositivity of T. gondii, the health authorities should be alerted and preventive measures should be taken.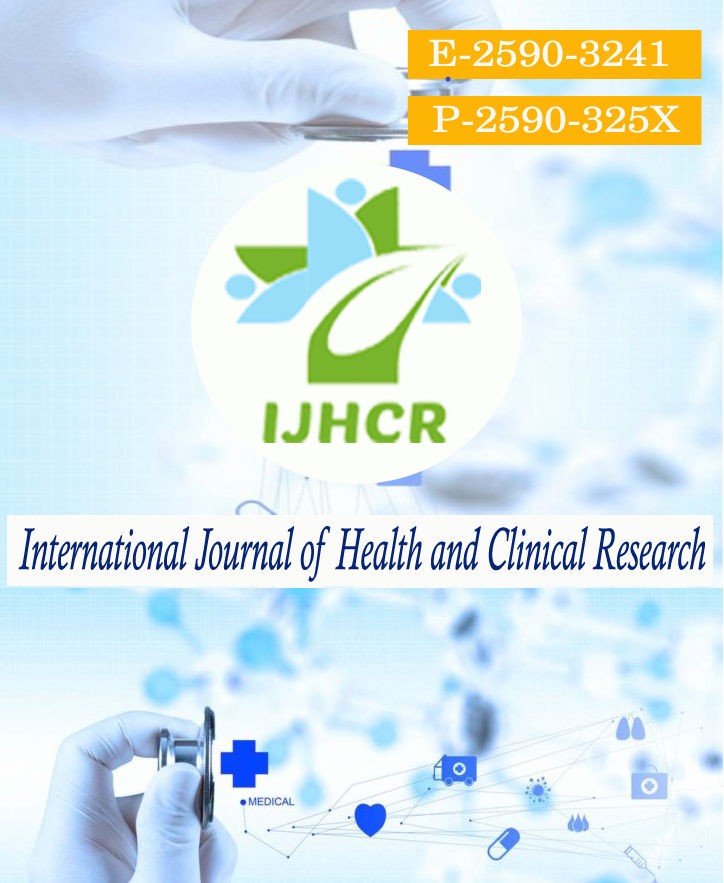 Downloads
How to Cite
Sweta Gupta, Anjoo Anupama, Ajay Kumar, & S N Tiwari. (2022). An Observational Study on Seroprevalence of Toxoplasmosis among Voluntary Blood Donors. International Journal of Health and Clinical Research, 5(3), 833–835. Retrieved from https://ijhcr.com/index.php/ijhcr/article/view/5123
License
Copyright (c) 2022 Sweta Gupta, Anjoo Anupama, Ajay Kumar, S N Tiwari
This work is licensed under a Creative Commons Attribution 4.0 International License.