Antiboitic susceptibility pattern of common uropathogens isolated at a tertiary care hospital of Bihar
Keywords:
Antiboitic Susceptibility, Uropathogens
Abstract
Introduction: Urinary tract infections (UTIs) are amongst the most common infections encountered in clinical practice. The present study was undertaken to assess the current antibiotic resistance pattern in the common uropathogens isolated in a tertiary care hospital in south India. Material & Methods: A secondary data analysis was carried out in the department of Microbiology, Jan Nayak Karpuri Thakur Medical College, Madhephura, Bihar, India, for the samples collected during January 2019 to December 2019. Samples received included mid-stream clean catch urine, suprapubic aspirate, urine collected from Foley's catheter and from the nephrostomy tube under sterile precautions, in patients who had undergone percutaneous nephrostomy. Samples were processed and isolates were identified as per standard methods. The chi-square test or Fisher's exact test was used to compare different groups. Statistical software SPSS 16.0 (SPSS Inc, Chicago, Illinois, USA) was used to analyse the data. Results: Data from a total of 1000 consecutive urine samples received in the dept during the period of data collection were included in the study. Of these, 680 (68%) were sterile, 180 (18%) showed significant growth, 20 (2%) showed insignificant growth and 120 (12%) were found contaminated. Of the 180 culture positives, E. coli was the most common isolate. The percentage of Klebsiella pneumoniae, Acinetobacter spp, Pseudomonas spp, Staphylococcus spp, Enterococcus faecalis was higher in patient females and patients with history of prior treatment with antibiotics, compared to the rest. Almost three-fourth of all E.coli isolates were found to be resistant to ciprofloxacin. Ciprofloxacin resistance was comparatively less among the other Gram-negative uropathogens like Pseudomonas spp, Proteus spp and K. pneumoniae as mentioned. Resistance to the aminoglycosides, amikacin and gentamicin was also considerable especially among isolates of Acinetobacter. Conclusion: The present results in increasing antibiotic resistance trends in UTI patients indicate that it is imperative to rationalize the use of antimicrobials and to use these conservatively.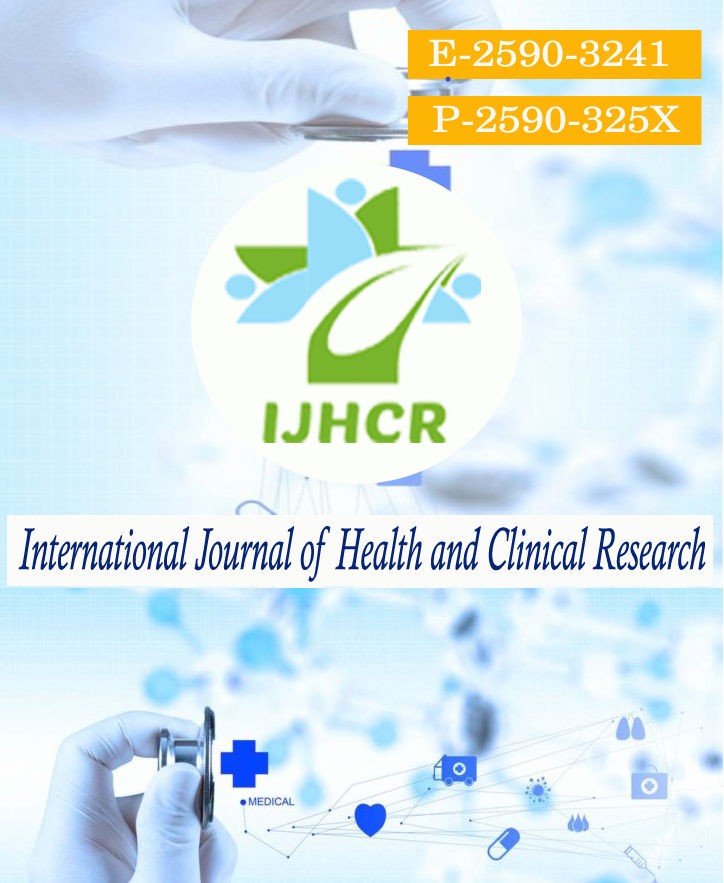 Downloads
How to Cite
Vandana Kumari, Prem Prakash Mandal, & Prakash Kumar Mishra. (2022). Antiboitic susceptibility pattern of common uropathogens isolated at a tertiary care hospital of Bihar. International Journal of Health and Clinical Research, 5(3), 836–839. Retrieved from https://ijhcr.com/index.php/ijhcr/article/view/5124
License
Copyright (c) 2022 Vandana Kumari, Prem Prakash Mandal, Prakash Kumar Mishra
This work is licensed under a Creative Commons Attribution 4.0 International License.