Clinico-Pathological Evaluation of Palpable Breast Lump: Hospital Based Prospective Study
Keywords:
clinicopathology, cutaneous lesions, breast lumps.
Abstract
Introduction: Breast lump remains a common complaint of females attending a surgical outpatient department. Different types of lesions ranging from inflammation to carcinoma can be presented as a breast lump. A definitive diagnosis of breast lump must be made by histopathological examination. In case of breast cancer, an early and accurate diagnosis can save the patient from metastases and may thus reduce mortality and morbidity. Aim & Objective: The objective of the present study is to evaluate the clinical profile of patients who has palpable breast lumps and a wide range of breast diseases in palpable breast lumps. Histopathology was performed on these breast lumps. In addition to histopathology, clinico - pathological correlation was also done. Material and Methods: A prospective observational study was conducted for one year in the Department of Pathology, Vivekananda Polyclinic & Institute of Medical Sciences (VPIMS), Lucknow. All patients with discrete breast lumps have undergone a triple assessment to make an early diagnosis. Surgical resection specimen includes lumpectomy and mastectomy. They were received, processed, reported and recorded in the Pathology laboratory and the data was collected and analysed. Result: All the cases had a unilateral side of the breast lump and most of the cases had a breast lump on the right side. The majority had lesion size between 2-5 cm, firm consistency, single lump/mass, spread in the outer quadrant. The clinical diagnosis was benign in 19 cases (45.2%) and malignant/suspected of malignancy in 23 cases (54.8%). The histopathological diagnosis was benign in 14 cases (33.3%), borderline in 2 cases (4.8%) and malignant in 26 cases (61.9%). Fibroadenoma was the most common benign tumour and invasive ductal carcinoma was the most common malignant tumour. Conclusion: The final histopathological examination confirmed that the few cases of clinically suspected benign breast lumps were actually borderline and malignant breast lumps. These cases confirm that the histopathological examination of a breast lump is the gold standard to establish a correct diagnosis.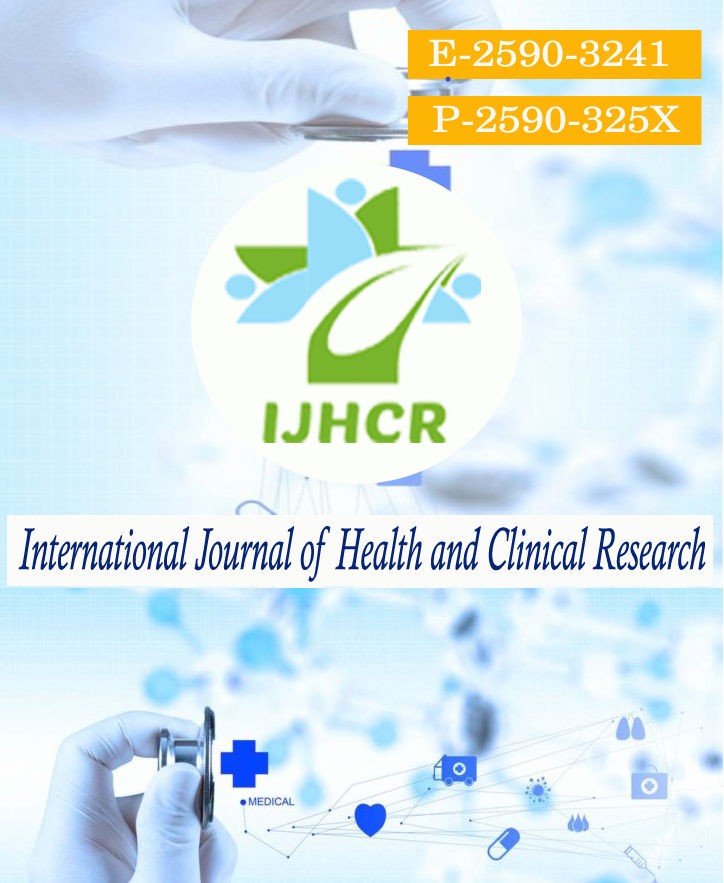 Downloads
How to Cite
Rita Yadav, Mala Sagar, Kalyani Tripathi, & Binita Kumari. (2022). Clinico-Pathological Evaluation of Palpable Breast Lump: Hospital Based Prospective Study. International Journal of Health and Clinical Research, 5(3), 895–899. Retrieved from https://ijhcr.com/index.php/ijhcr/article/view/5284
License
Copyright (c) 2023 Rita Yadav, Mala Sagar, Kalyani Tripathi, Binita Kumari
This work is licensed under a Creative Commons Attribution 4.0 International License.