Hysterolaproscopy As A Diagnostic And Therapeutic Tool In Female Infertility
Abstract
Backround: Hysterolaparoscopy is very effective tool because the uterus, tubes, adnexa, peritoneum, uterine cavity and tubal pathway can be assessed in one sitting and if required therapeutic intervention like ovarian drilling, septal resection, tubal cannulation etc can be done in same sitting. Keeping this in view present study was designed to assess the role of hysterolaparoscopy in evaluation of female infertility. Aim: To determine the role of hysterolaparoscopy in diagnosis and management of primary & secondary infertility. Materials and Methods: It is a retrospective observational study conducted at Alluri Sitaramaraju Medical College and Hosptial, Eluru from August 2020 to August 2021.The present study group consists of 80 patients with age group of (20- 40) years attending infertility OPD at Asram Hospital. Results: Out of 80 subjects, 16 lost to follow up and 14 presented with normal Hysterolaparoscopy findings .Among the remaining ones 10(12.5%) patients conceived spontaneously after hysterolaproscopy.16(20%) patients conceived on ovulation induction, 08 (10%) patients conceived after intrauterine insemination, 06(7.5%) patients after intracytoplasmic sperm injection(ICSI) and 06 (7.5%)patients conceived after in vitro fertilization,4 (5%) patients did not conceive. Conclusion: PCOD is the commonest cause for infertility followed by endometriosis and tubal factor. Diagnostic hysterolaparoscopy is the best procedure to assess almost all possible structural pathologies. Laparoscopy has better role than ultrasonography in diagnosing endometriosis and pelvic adhesions. The diagnosis and operative procedure for treatment can be
accomplished in same sitting.Thus, hysterolaproscopy remains gold standard procedure for evaluation of female infertility and before planning further management.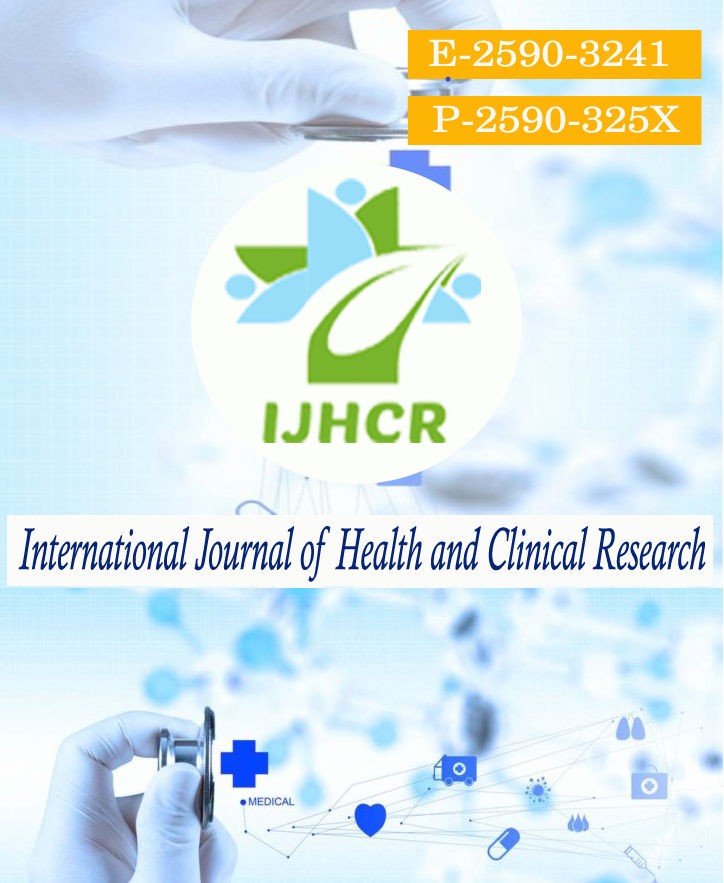 Downloads
How to Cite
J Vaishnavi, P Sri Tanaya, & G Ramya. (2022). Hysterolaproscopy As A Diagnostic And Therapeutic Tool In Female Infertility. International Journal of Health and Clinical Research, 5(3), 903–905. Retrieved from https://ijhcr.com/index.php/ijhcr/article/view/5297
License
Copyright (c) 2023 J Vaishnavi, P Sri Tanaya, G Ramya
This work is licensed under a Creative Commons Attribution 4.0 International License.