Fetomaternal outcome of pregnancies complicated by cardiac disease
Keywords:
Pregnancy, rheumatic heart disease, congenital heart disease, CCF, low birth weight.
Abstract
Objectives: The aim of this study was to assess the Fetomaternal outcome of pregnancies Complicated by Cardiac Disease. Methods: This is an observational study that includes prospective analysis of patients admitted in labour room, at Narayana Hrudayalaya Institute of Medical Sciences with pregnancy complicated by heart disease. Data was collected from 110 women during the time period from November 2013 to September 2015. Results: Out of 3588 cases delivered in the hospital, incidence of pregnancies complicated by heart disease was 3.06%. 43 patients (39%) were in the age group of 21-25 years.In 30% (n = 33) women, the diagnosis of heart disease was made during pregnancy and labour. Principal etiology was Rheumatic in 46% (n = 50), Congenital in 32% (n = 35), MVP in 9% (n = 10), cardiomyopathy in 7% (n =8) and 6% had rheumatic superimposing on congenital heart disease, arrhythmias, dissecting aneurysm of aorta.Septal defects were the most common form of congenital heart disease. 42 patients (38%) underwent surgical and nonsurgical (PTMC) interventions before pregnancy in both congenital and rheumatic group. PTMC in 11, valve repair in 6, and valve replacement in 10 patients. 5 patients underwent PTMC in antenatal period. Patients in NYHA class I & II (n = 89, 80.9%) had fewer maternal complications and their babies had a higher birth weight than those in NYHA class III&IV (n = 21, 19%). 69% (n = 76) had term deliveries, 17% (n = 19) had preterm deliveries, and 12% (n = 14) had abortions. 40.6 % patients had vaginal deliveries, 59.3% had caesarean section. Maternal mortality was 3.63% (n = 4) and maternal cardiac complications occurred in 10%, predominant being CCF. 61 patients had live birth with normal birth weight, 35 patients had low birth weight, 1 patient had intrauterine death and 4 patients had early neonatal death, 3 due to prematurity, 1 due to birth asphyxia due to shoulder dystocia. Conclusion: Pregnancy in women with heart disease is associated with significant cardiac and neonatal complications,despite state-of-the-art obstetric and cardiac care. Multidisciplinary approach should be adopted in the management of cardiac patient to minimize maternal and neonatal complications. Rheumatic heart disease was the predominant type. Patients in NYHA class I and II had abetter maternal and fetal outcome than those in NYHA class III and IV. Surgical correction of the cardiac lesion prior topregnancy was associated with better pregnancy outcome. Pregnant women with prosthetic valves tolerated pregnancy well.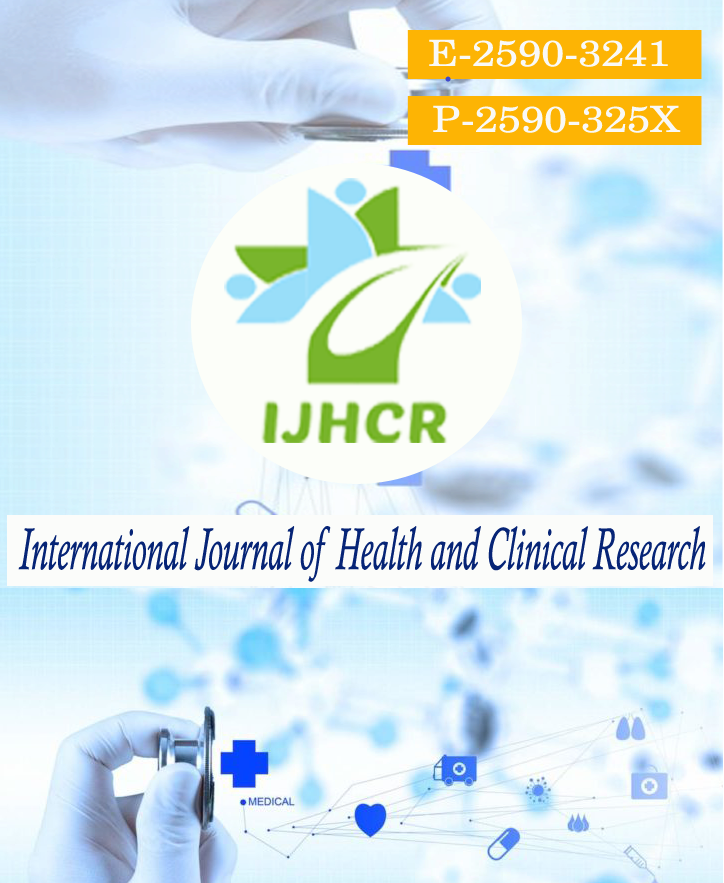 Downloads
How to Cite
Kavya Reddy Kumkala, Pothu Bavyasri, & Suchithra R. (2021). Fetomaternal outcome of pregnancies complicated by cardiac disease. International Journal of Health and Clinical Research, 4(20), 18–30. Retrieved from https://ijhcr.com/index.php/ijhcr/article/view/3170
License
Copyright (c) 2021 Kavya Reddy Kumkala, Pothu Bavyasri, Suchithra R
This work is licensed under a Creative Commons Attribution 4.0 International License.