Student centric Integrated Teaching- An Innovative approach in Medical education
Keywords:
integrated ,teaching
Abstract
Background: Today's medical education system aims at imbibing new teaching learning methods so as to keep up with the requirements of and to match the international standards. Integration simply means bridging connections between academic knowledge and practical. Apart from having the benefits, there are some limitations, mainly it is teacher-oriented method of teaching than student oriented. In the current study, we have made to introduce a student centric approach for integrated teaching method. Aim: To analyse students' and faculty feedback regarding the innovative student centric approach of integrated teaching (SCIT) and the effective ness of the SCIT to the traditional integrated teaching (IT). Methods: Mixed method approach. Need analysis ( qualitative approach)by freelisting and pile sorting. Free listing was to identify the perceptions of the students about the existing flaws/ lacunae and the suggestions that has to be incorporated to overcome the existing flaws/lacunae in existing integrated teaching method. Whole 100 students were divided in to 10 groups, each having 10 students. The objectives of the session were divided among the 10 groups one weeks prior to the SCIT session. From each department (Anatomy, Biochemistry and Physiology) two faculty were assigned to guide the students.SCIT ( student centric integrated teaching method)was conducted in two sessions. All the students & the faculty were subjected to a previously validated feedback questionnaire to assess the perceptions regarding the newer teaching –learning method (Student centric integrated teaching method -SCIT) A post test was conducted to all the students and their scores were analysed. These scores were compared with the scores of their senior batch students who were exposed to current Integrated teaching method. Results: The cognitive map (figure 1) revealed the distribution of the lacunae in the existing integrated teaching method (Session planning related and Student's interaction related). The cognitive map (figure 2) depicted the solutions to fulfil the lacunae / expectations from the teaching learning methods (Division of session time, Assessment at end of session and Interactive sessions). post test scores between the two groups SCIT and IT Mean ±SD 11.03 ± 2.5 & 8.51 ± 2.14 respectively. Conclusion: A modified methods SCIT has been developed which is students centric and this method has addressed majority of the issues of the students towards integrated teaching. Post test scores revealed that students exposed to SCIT had better performance than those who were exposed to regular integrated teaching session. Students and faculty were satisfied with the new method SCIT.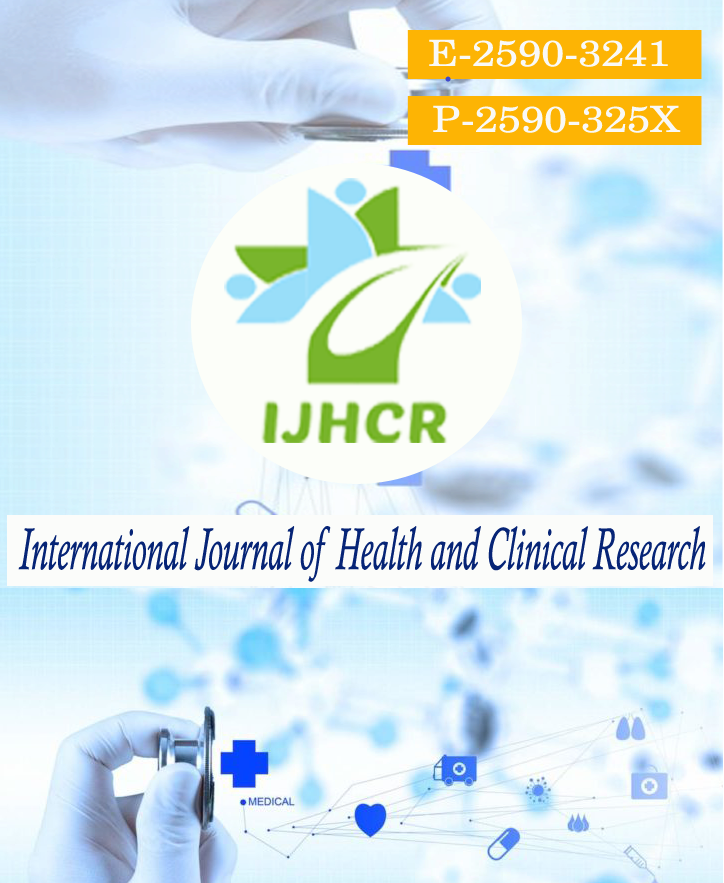 Downloads
How to Cite
Suhasini Padugupati, & K.P Joshi. (2021). Student centric Integrated Teaching- An Innovative approach in Medical education. International Journal of Health and Clinical Research, 4(20), 275–280. Retrieved from https://ijhcr.com/index.php/ijhcr/article/view/3264
License
Copyright (c) 2021 Suhasini Padugupati, K.P Joshi
This work is licensed under a Creative Commons Attribution 4.0 International License.