Accidents & driving
Keywords:
Road traffic accident, Driver, Driving, Unsafe practice, Over speeding, DUI, Distracted driving, Vehicle.
Abstract
India is ranked 1st in world in road traffic accident, with just 1% of world's vehicle, India accounts for 11% of the global deaths, highest in the world. We witness 53 crashes every hour and one person is killed every 4 minutes. This study was conducted in Department of Orthopaedics, Muzaffarnagar Medical College Begrajpur Muzaffarnagar from June 2016 to June 2021. Data of 50 road traffic crashes were collected through interview of persons involved in crash or bystanders who have witnessed it happening. We took a stretch of 13 kilometre of National highway no.58 under NHAI from Muzaffarnagar medical college to Muzaffarnagar.A multivariate cause analysis of accidents was done to uncover the catastrophic factors involved. The results revealed that with improved infrastructure of roads there is increase in the numbers of accidents and various factors like age, sex, over speeding, driving under influence (DUI), distracted or fatigued driving, violation of traffic laws, avoidance of safety features like seat belt, Helmet, poor condition of vehicle all are contributing to increase in numbers of road traffic accidents. Fatalities and injuries in accidents are a huge burden on country and families, hence constitute a significant public health problem and loss of property. Facts like, young car drivers run a higher risk of road traffic crash and injuries not only because of lack of experience but also because of their young age and their greater propensity for adapting unsafe driving practice so remedy can be found to avoid such accidents.We have tried to find such causes of road traffic accidents and to formulate policies to reduce the numbers of accidents, fatalities and injuries.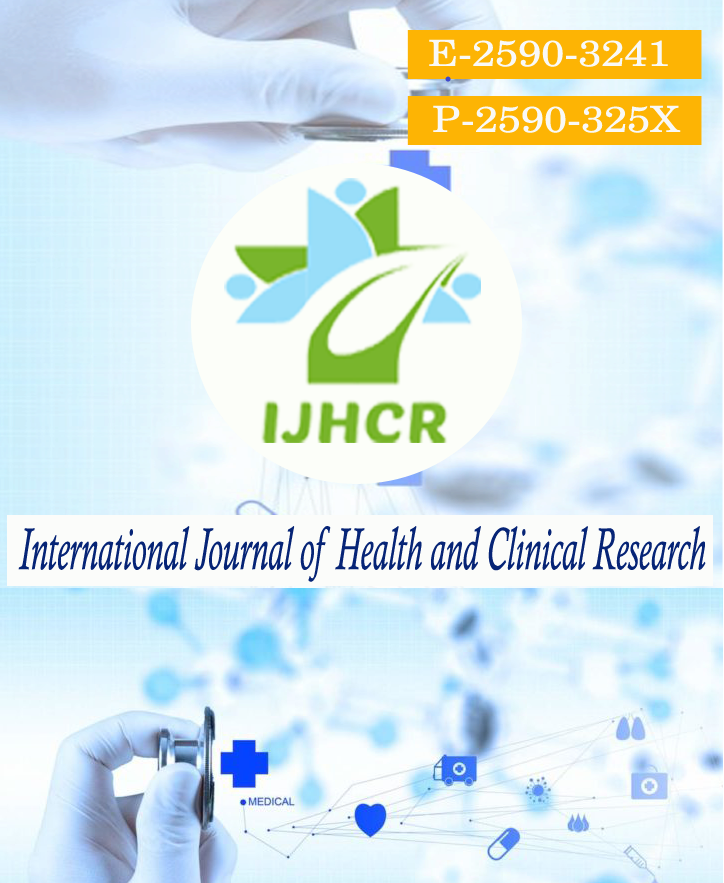 Downloads
How to Cite
Anil Kumar Singh, Hari Kripal Singh Tanwar, Vipul Kumar, Gaurav Jain, Lalit Kumar, Arvind Kumar, & Harnam Singh. (2021). Accidents & driving. International Journal of Health and Clinical Research, 4(20), 71–79. Retrieved from https://ijhcr.com/index.php/ijhcr/article/view/3189
License
Copyright (c) 2021 Anil Kumar Singh, Hari Kripal Singh Tanwar, Vipul Kumar, Gaurav Jain, Lalit Kumar, Arvind Kumar, Harnam Singh
This work is licensed under a Creative Commons Attribution 4.0 International License.