Esophageal Duplication Cyst, An Unusual Cause Of Recurrent Chest Infections & Stridor, Missed As Mimicking Thymic Shadow On Chest Radiographs
Keywords:
chylolymphatic cyst, mesenteric cyst, fat-fluid level
Abstract
Introduction – A chylolymphatic cyst is a rare variant of a mesenteric cyst. These cysts present within the mesentry, lined with thin endothelium or mesothelium and filled with chylous & lymphatic fluid. Although often asymptomoatic, patient may present as vague abdominal pain, with or without palpable mass. Ultrasonography and CT may suggest the diagnosis but histopathological examination is required for confirmation after surgical excision. A chylolymphatic cyst should be considered in one of the differentials of the cystic lesion of abdomen with fat-fluid level, same as mesenteric cystic teratoma. Aim- We reported this case, as chylolymphatic mesenteric cysts are extremely rare & very little information is available regarding their presentation, differentials & complications. Case Report- We reported a case of 22 years old woman, admitted with occasional abdominal pain for 4- 5 years, aggravated since 6 months. She was evaluated with an ultrasound and subsequently CT scan of the abdomen was done.USG revealed a hypoechoic lesion measuring 10x10 cm in left upper abdomen, separated from the tail of pancreas. CT was planned, showed a well defined rounded hypodense cystic mass with fluid attenuation & fat-fluid level. On contrast examination, it showed only wall enhancement. As taking into consideration of characteristic fat- fluid level, presumptive diagnosis of mesenteric cystic teratoma was given. The patient got operated. On histopathological examination, it showed milky white fluid, cyst wall lined with endothelium with lymphoid follicles & foam cells. All these findings confirmed the diagnosis of chylolymphatic cyst. Discussion – Mesentric cyst represent a rare pathologic entity. Their existence was first reported in 1507 by Bennevieni. It may occur anywhere in the mesentry of GIT , but most commonly in the mesentry of the small intestine. Among these uncommon cystic lesions of the mesentry, chylolymphatic cyst is extremely rare sub classification of mesenteric cyst, specially of lymphatic origin. It constitute 7.3% to 9.5% of all abdominal cysts. They were first described by Rokitansky in 1842. These cysts may be asympomatic and may cause vague abdominal pain, lump or abdominal distention or It may present with complications. Chylolymphatic cysts, as name suggests, contain both chyle & lymph. Abdominal USG is initial investigation of choice. CT/MRI may additionally demonstrate the fluid attenuation of the lesion. Some authors have described the characteristic appearance of fluid level of differing echodensities, i.e. an upper fatty echodensity of chyle, on top of the water echodensity of lymph in a well defined cystic lesion. Although imaging findings may suggest the diagnosis but It will be confirmed only on histopathological examination after surgical exploration. Conclusion- Although very rare, chylolymphatic cyst should be kept in mind as one of the differential diagnosis of cystic masses of the abdomen with fat-fluid level. The definitive diagnosis of chylolymphatic cyst is only confirmed after histopathology. Complete surgical excision of the cyst ensures excellent prognosis.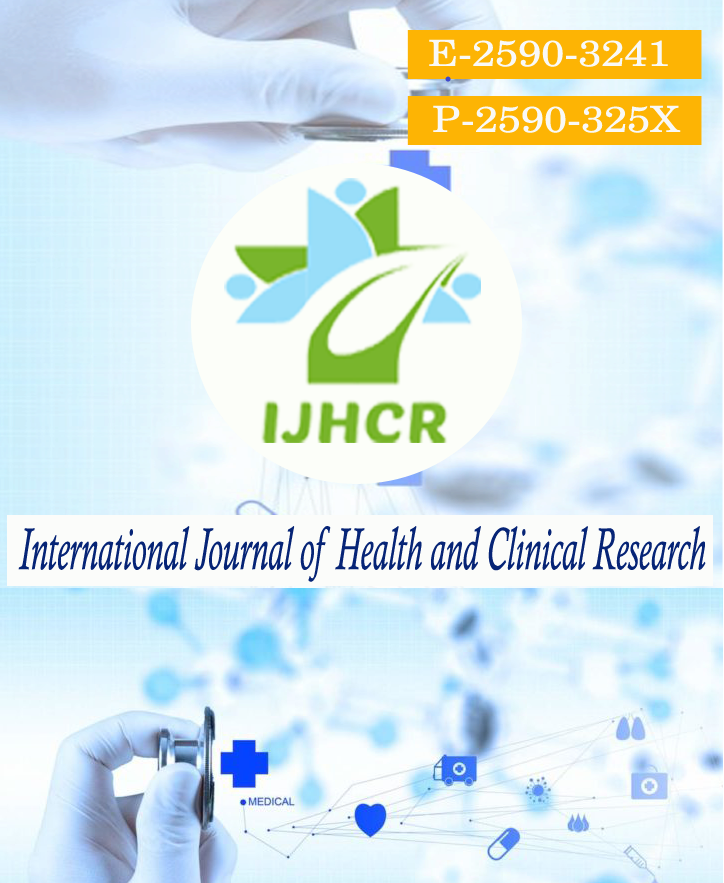 Downloads
How to Cite
Shilpi Srivastava, Subhash C. Sylonia, & Abhay Singhal. (2021). Esophageal Duplication Cyst, An Unusual Cause Of Recurrent Chest Infections & Stridor, Missed As Mimicking Thymic Shadow On Chest Radiographs. International Journal of Health and Clinical Research, 4(20), 319–322. Retrieved from https://ijhcr.com/index.php/ijhcr/article/view/3274
License
Copyright (c) 2021 Shilpi Srivastava, Subhash C. Sylonia, Abhay Singhal
This work is licensed under a Creative Commons Attribution 4.0 International License.