Comparative evaluation of homocysteine levels in the serum of normal pregnant females and females with preeclampsia
Keywords:
Endothelium, Homocysteine, Preeclampsia, pregnancy
Abstract
Background: Levels of homocysteine are normally decreased during pregnancy. However, increased levels are associated with complications like preeclampsia and other fetal defects. Owing to the continuous association of elevated homocysteine levels in females with preeclampsia, it can be used as a potential biomarker in preeclampsia. Aims: The present study was carried out to compare and assess the levels of homocysteine in females with preeclampsia and normotensive females. The present study also attempted to correlate levels of homocysteine with preeclampsia severity. Materials and Methods: 40 multigravida and primigravida females divided into two groups controls were normal pregnant females and cases were pregnant females having preeclampsia. Following clinical examination, laboratory investigations carried out in both groups were serum homocysteine levels, hemogram, blood grouping, routine urine examination, Rh factors, Hepatitis B, and HIV, whereas, for cases, fundoscopy, liver function tests, kidney function tests, and coagulation profiles were assessed. The collected data were subjected to statistical evaluation and the results were formulated. Results: In controls 100% (n=20) subjects had normal values, whereas, in preeclampsia cases 20% (n=4) had normal values and 80% (n=16) had raised homocysteine levels. The mean values respectively in cases were significantly higher (19.93±11.40) compared to controls (8.0±2.28) with (p<0.001). Based on preeclampsia severity, in subjects with mild preeclampsia, 15% (n=3) had normal homocysteine values and 45% (n=9) had raised values, whereas in severe preeclampsia, 5% (n=1) had normal values and 55% (n=11) had raised values. Conclusion: The present study concludes that serum homocysteine levels are significantly higher in pregnant females with preeclampsia compared to normal pregnant females and high homocysteine levels are directly related to preeclampsia severity.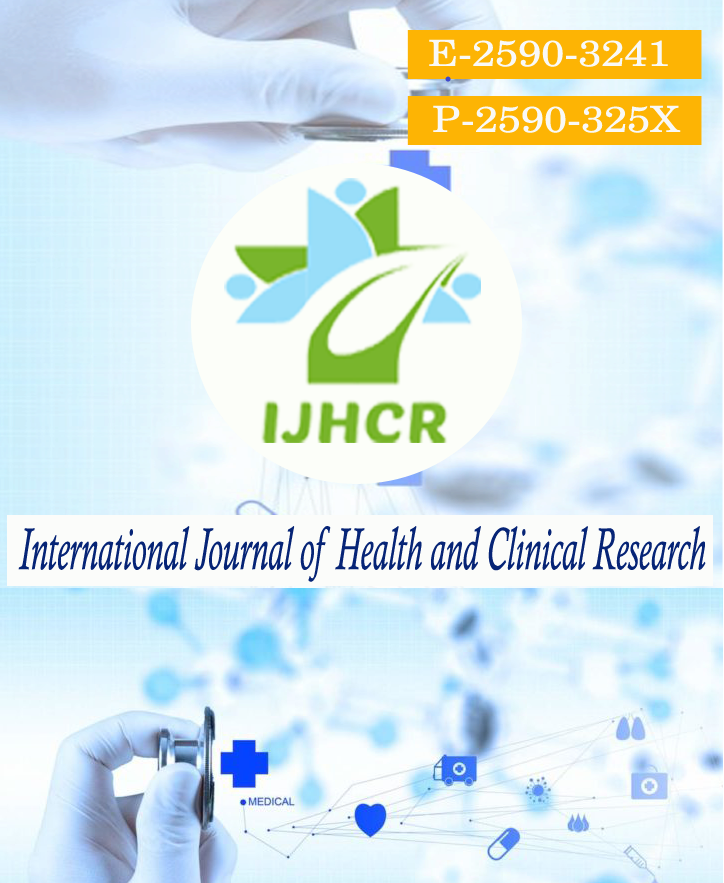 Downloads
How to Cite
M. Divya, & Lakshmi Irrinki. (2021). Comparative evaluation of homocysteine levels in the serum of normal pregnant females and females with preeclampsia. International Journal of Health and Clinical Research, 4(20), 323–326. Retrieved from https://ijhcr.com/index.php/ijhcr/article/view/3275
License
Copyright (c) 2021 M. Divya, Lakshmi Irrinki
This work is licensed under a Creative Commons Attribution 4.0 International License.