Evaluation of low-pressure pneumoperitoneum laparoscopic cholecystectomy
Keywords:
low-pressure pneumoperitoneum, laparoscopic cholecystectomy, cholelithiasis, shoulder tip pain
Abstract
Laparoscopic cholecystectomy has become the most standard procedure for management of symptomatic cholelithiasis or acute cholecystitis in patients without and specific contraindications. Exposure of gallbladder anatomy during laparoscopic cholecystectomy requires creation of pneumoperitoneum by carbon dioxide insufflation. However, the application of carbon dioxide pneumoperitoneum may induce undesirable consequences due to either hypercapnea or increased intraabdominal pressure. The physiological changes observed during laparoscopic surgery are a result of patient position, introduction of exogenous insufflation gas and increased intraabdominal pressure due to pneumoperitoneum. Although laparoscopic cholecystectomy results in less postoperative pain and reduced analgesic consumption as compared with open cholecystectomy. The type of pain after laparoscopy differs considerably from that after laparotomy i.e; visceral pain. Shoulder pain is a common complaint following laparoscopic surgery, initially being recognised by gynaecologists during early experience with laparoscopic sterilization. The present study was conducted to evaluate the technique of low-pressure pneumoperitoneum during laparoscopic cholecystectomy. Fifty patients admitted for elective laparoscopic cholecystectomy were included in the study. Laparoscopic cholecystectomy was performed using standard four ports. Low pressure pneumoperitoneum was generated using carbon dioxide insufflation at a pressure of 8 mmHg. Rest of the steps followed were same as in conventional laparoscopic cholecystectomy. No major intraoperative or postoperative complication was noted. No conversion was required to standard pressure laparoscopic cholecystectomy or open cholecystectomy. Low-pressure pneumoperitoneum offers the surgeon the same safety and versatility during laparoscopic cholecystectomy as it confers during normal pressure pneumoperitoneum and helps in reducing immediate postoperative complications especially postoperative shoulder pain.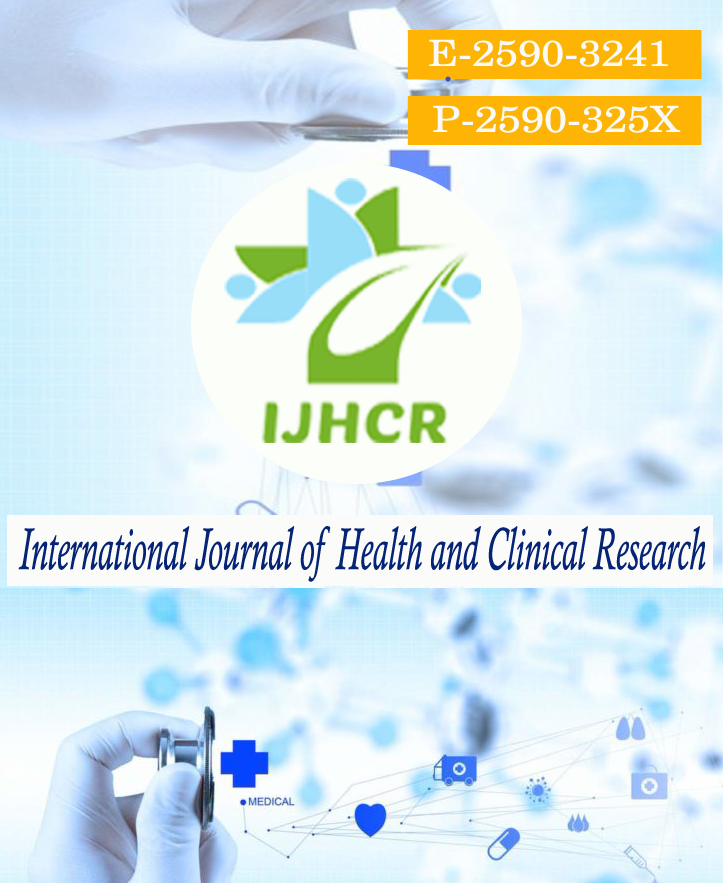 Downloads
How to Cite
Neeraj Kaul, Yasir Aaffaaq Ahmed Mir, Aseem Mahajan, & Nitish Gupta. (2021). Evaluation of low-pressure pneumoperitoneum laparoscopic cholecystectomy. International Journal of Health and Clinical Research, 4(24), 21–24. Retrieved from https://ijhcr.com/index.php/ijhcr/article/view/3740
License
Copyright (c) 2021 Neeraj Kaul, Yasir Aaffaaq Ahmed Mir, Aseem Mahajan, Nitish Gupta
This work is licensed under a Creative Commons Attribution 4.0 International License.