A Morphometric study of Foramen Ovale
Keywords:
Foramen ovale, dry skulls, morphometry
Abstract
Introduction: Foramen Ovale is present in the posterior part of the greater wing of sphenoid. The Foramen Ovale transmits the mandibular nerve, the accessory meningeal artery, the lesser superficial petrosal nerve and the emissary vein. Aims & Objective: The objective of the study was to evaluate the morphometry of foramen ovale in dry adult human skulls. Material & Methods: The study was conducted on 110 foramen ovale of 55 dry human skulls available in the Department of Anatomy of a private medical college. Exclusion criteria included the damaged skulls, the foramina ovalae that were confluent with nearby foramina such as foramen spinosum and foramen lacerum. The dimensions of the foramen ovale were measured using vernier calipers and the values obtained were statistically analysed. Observation & Results: The study was done on total of 110 foramen ovale in 55 dry adult skulls. The foramen ovale was located bilaterally in all the specimens under study. The mean anterior posterior diameter (length) of foramen ovale on the right side is 8.4±1.562 and on the left was 8.5±1.323. Mean transverse diameters (width) of foramen ovale on right was 4.5±0.783 and on the left was 4.1±0.561. Oval FO was frequently observed than round, Almond shaped foramen ovale. Conclusion: Considering the clinical importance of Foramen Ovale in various neurosurgical procedures, this study was useful to document the morphometric data of foramen ovale in South Indian population.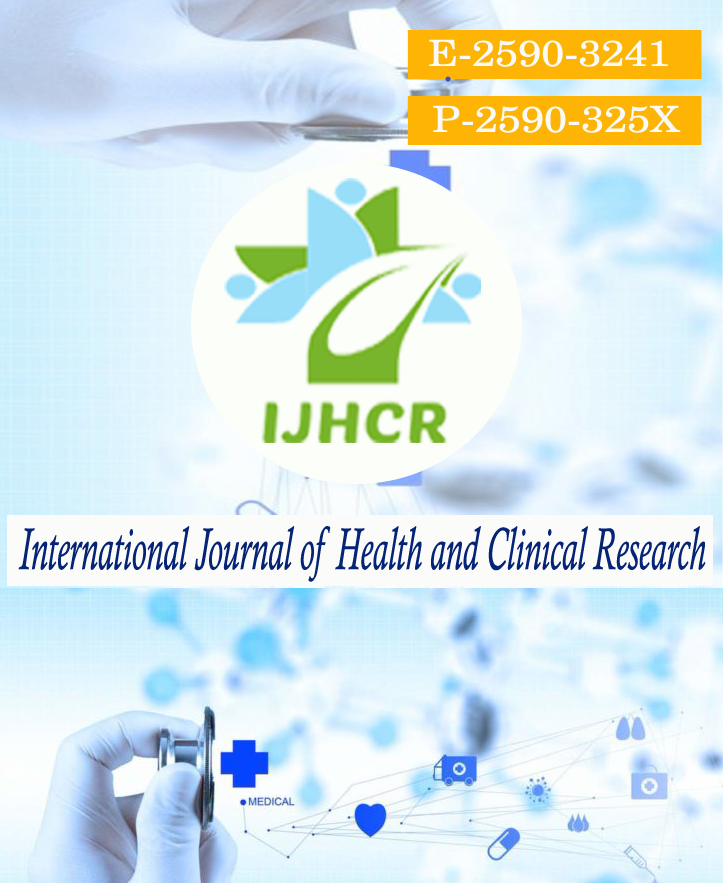 Downloads
How to Cite
Jyothi Lakshmi G.L., & Asharani S.K. (2021). A Morphometric study of Foramen Ovale. International Journal of Health and Clinical Research, 4(24), 25–27. Retrieved from https://ijhcr.com/index.php/ijhcr/article/view/3741
License
Copyright (c) 2021 Jyothi Lakshmi G.L., Asharani S.K.
This work is licensed under a Creative Commons Attribution 4.0 International License.