An osteological study of styloid process in adult south Indian population
Keywords:
Styloid Process, Osteology, Dry skulls, Morphology
Abstract
Introduction: The styloid process of temporal bone is a slender, pointed, bony projection from the inferior aspect petrous temporal bone. Its length varies, ranging from a few millimetres to an average of 2.5 cm. Its proximal part is ensheathed by the tympanic plate, while muscles and ligaments are attached to its distal part. Materials and Methods: The present study included 110 adult human dried skulls of South Indian origin obtained from the department of anatomy of a private medical college. The dried skulls with damaged base of the skull and damaged styloid process were excluded from the present study. The styloid processes were measured for their length, thickness at the base, mid-point and the tip using a vernier calliper. Interstyloid distance of the skull was also measured at their base and the tip. The data were recorded and tabulated. The values were statistically analyzed among the right and left sides by using the student t test (paired samples t test). The significance is given as the P-value less than 0.05. The data were represented as mean ± standard deviation. The styloid process was considered elongated if its length is more than 30 mm. Results: The maximum length of the styloid process of the skulls in our study varied was 26mm and minimum length 10mm on the right side. The maximum length of the styloid process on the left side was noted to be 23mm and the minimum length was found to be 12mm. Conclusions: The dimensions of the styloid process observed in our study adds to the baseline reference data of South Indian population. Elongated styloid process must be considered as a differential diagnosis in adult patients with nonspecific pain.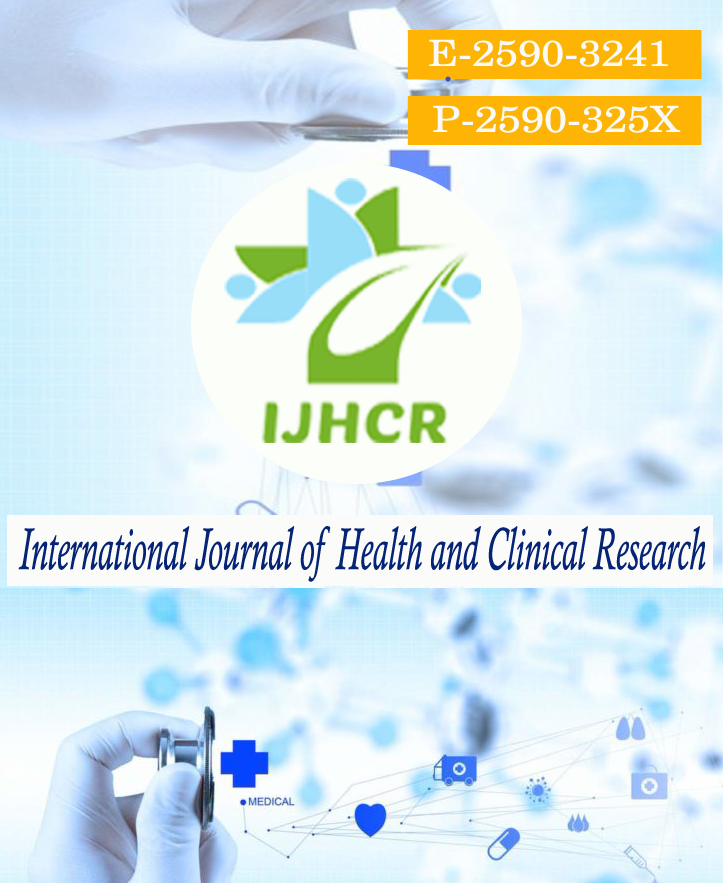 Downloads
How to Cite
Jyothi Lakshmi G.L., & Asharani S.K. (2021). An osteological study of styloid process in adult south Indian population. International Journal of Health and Clinical Research, 4(24), 65–66. Retrieved from https://ijhcr.com/index.php/ijhcr/article/view/3757
License
Copyright (c) 2021 Jyothi Lakshmi G.L., Asharani S.K.
This work is licensed under a Creative Commons Attribution 4.0 International License.