Evaluation and Management of Incisional Hernia in Pateints with Previous Laparotomy
Keywords:
incisional hernia , laparotomy ,swelling ,anemia,iatrogenic,repair
Abstract
Introduction: Incisional hernia is a protrusion of abdominal viscera through the site of previous surgery or traumatic wound of the abdominal wall except hernial site. Incisional hernia is one of the common complication of abdominal surgery, reported in up to 11% of patients generally and in up to 23% of those who develop post op wound infection.Materials and Methods: The Material composed of detailed study of 100 cases of incisional hernia admitted and treated in Bapuji Hospital and Chigateri District Hospital, Davangere, For a Period from November 2017 To September 2019. With patient unfit for surgery, age more than 80 years, without the knowledge of previous surgery, recurrent incisional hernias as Exclusion Criteria. Patients with complaints related to incisional hernia, with age group of 20 to 80 years, with properly known previous surgery history as Inclusion Criteria.Results: This study shows that maximum number of cases were in the age group of 41 to 50. With mean age group of 46.9±11.7 years. Male to Female Ratio 1.0:2.7.Among males it is more between the age group of 41 to 50 years and of 51 to 60 years in females with significant p value of 0.046.Seventy percent of patients in this series are mild to moderate workers like house wife, office works. The commonest symptom was swelling at previous operated site (51%). 73% underwent previous emergency laparotomy compared to 27% with previous elective laparotomy.55% patients are following emergency surgical cases compared to gynaecological cases (45%). LSCS (30%) is the most common previous surgery. Anemia, diabetes and obesity are the major comorbidities (risk factors) and more in lower midline incisions. Surgical site infection (47%) is the most common post op complication in the previous surgery. 92 of them underwent open mesh repair and only 8 patients underwent anatomical repair.Conclusion: Incisional hernia is a common avoidable iatrogenic complication of laparotomies. Though mortality is minimum, the morbidity is sufficiently enough to incapacitate the patient to some extent. Proper preoperative management of the patients, meticulous surgical technique, careful closure of the abdominal wound and post-operative care helps in preventing the occurrence of incisional hernia.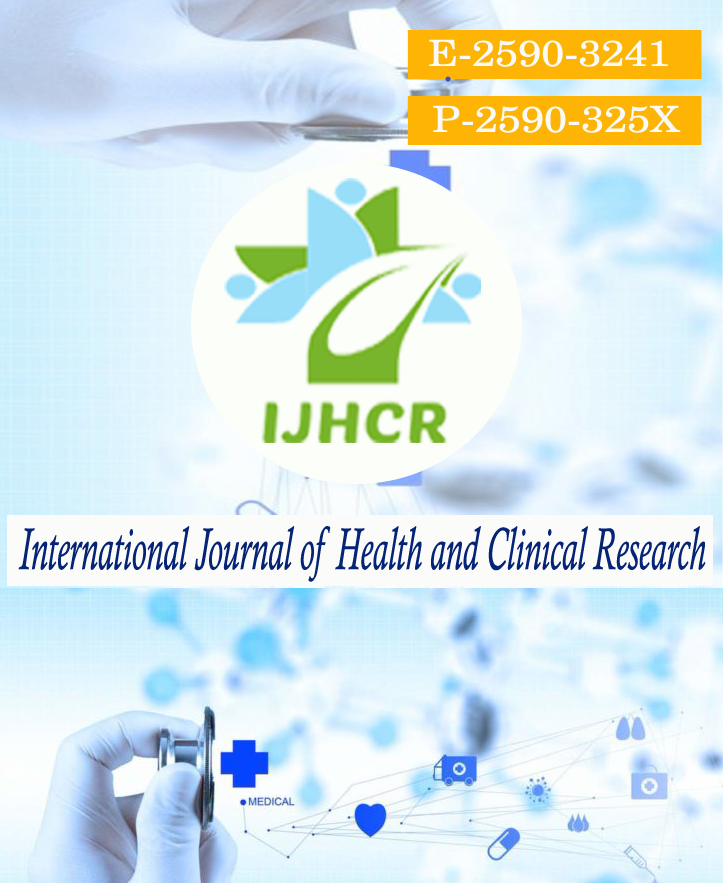 Downloads
How to Cite
Ravikiran HV, Rakshith GR, Annu Venkata Sarath Chandra, & Anushree M. (2021). Evaluation and Management of Incisional Hernia in Pateints with Previous Laparotomy. International Journal of Health and Clinical Research, 4(24), 241–250. Retrieved from https://ijhcr.com/index.php/ijhcr/article/view/3825
License
Copyright (c) 2022 Ravikiran HV, Rakshith GR, Annu Venkata Sarath Chandra, Anushree M
This work is licensed under a Creative Commons Attribution 4.0 International License.