Prognostic Factors Determining the Out Come of Necrotizing Fasciitis
Keywords:
Necrotizing Fasciitis, Septicaemia, Wound debridement, Split Thickness Skin Grafting, Amputations.
Abstract
Introduction: Necrotizing Fasciitis is a rapidly progressive and destructive soft tissue infections involving the superficial fascia and muscle, respectively, with high mortality and long term morbidity. Early clinical suspension of necrotizing fasciitis/myositis is crucial because patient survival is inversely related to the time interval between onset of infection and initiation of appropriate therapy. In addition to early diagnosis and treatment, several risk factors have been discussed to influence morbidity and mortality of necrotizing soft tissue infections.Materials and Methods: The data for the study was obtained from patients (in patient basis) who were provisionally diagnosed to have necrotizing fasciitis by clinical evaluation, admitted in CG hospital and Bapuji hospital attached to JJM Medical college , Davangare from September 2017 to September 2019.All patients were studied and clinically analysed, necessary investigations done and appropriate treatment was given. All cases were followed up to discharge subsequently for a follow up on one month.Results: A number of 90 patients were studied in this series between the age groups ranging from 5-75 years. The maximum incidence of Necrotizing Fasciitis was seen in the age group of 41-60 years (63.3 %). The youngest patient was 8years old and the oldest was 75 year old. In this series of 90 patients with NF, the lower limbs (63.3%) were the commonest site of involvement, Right leg (33.3%) affected more commonly. The next most common site of involvement is the Perineum and Genitalia (15.5%), which is also referred to as Fourniers gangrene. The least common site of involvement being back and the trunk.Conclusion: We conclude that NF incidence and outcome is strongly influenced by the presence of various known co-morbid conditions which compromise immunity, particularly in the elderly males. Findings from this study suggest that high risk groups identified here should be the focus of attention. Patients over 50 years of age with important predisposing conditions (Diabetes, Renal failure, Liver failure, obesity, PVD) should be alerted to this risk.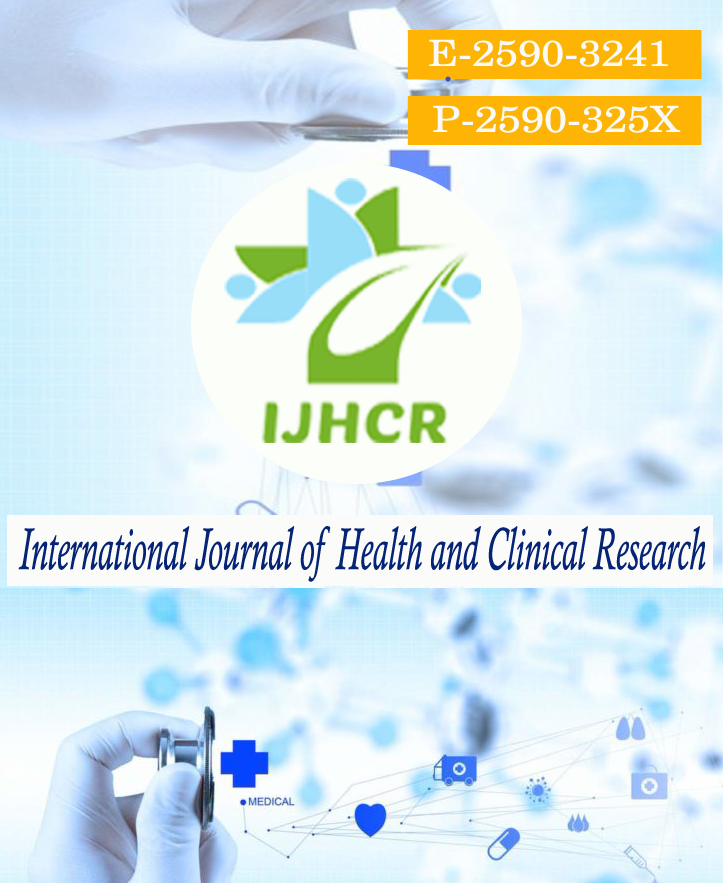 Downloads
How to Cite
Rakshith GR, Ravikiran H V, Annu Venkata Sarath Chandra, & Rajani R Kunthe. (2021). Prognostic Factors Determining the Out Come of Necrotizing Fasciitis. International Journal of Health and Clinical Research, 4(24), 265–272. Retrieved from https://ijhcr.com/index.php/ijhcr/article/view/3844
License
Copyright (c) 2022 Rakshith GR, Ravikiran H V, Annu Venkata Sarath Chandra, Rajani R Kunthe
This work is licensed under a Creative Commons Attribution 4.0 International License.