A clinical study to evaluate the functional outcome of fracture of femoral neck with bipolar prosthesis
Keywords:
Femoral Neck Fractures; Bipolar Prosthesis; Hemiarthrioplasty; Harris hip score
Abstract
Background and Objectives: Hip fractures are located in the proximal femur and can involve the femoral neck, trochanteric and subtrochanteric regions. The two most common types are trochanteric (intertrochanteric) and femoral neck (cervical) fractures (FNF). Fractures that extendfrom the trochanteric area and distally within 5 cm below the lesser trochanter are named subtrochanteric fractures. These fractures are a common sight at orthopaedic departments around the world and are a common cause of misery and mortality in the aging population. Methods: 23 patients aged more than 50years, who sustained fracture neck of femur, were treated by hemiarthroplasty using Bipolar prosthesis, in Dr VRK Womens Medical College & SIMS Hyderabad between October 2020 to September 2021 The patients were followed up for a minimum of one year. Short term functional outcome was analyzed using the Harris hip scoring system. Results: In our study the patients were in the age group of 51 to 78 years with the mean age of 59 years. 53.21% of the patients were females with 60.79% of all cases sustaining the fracture following a trivial trauma. The functional outcome using the Harris hip score was excellent in 16%, Good in 60%, fair in 16 %and poor in 8% of cases. So, 72% of the patients achieved an excellent or good result. Conclusion: The outcome of the hemiarthroplasty depends on various pre-operative factors like age of the patient, type of prosthesis, associated co-morbid conditions. The bipolar prosthesis has allowed freedom from pain, early weight bearing, early rehabilitation. It also allowed squatting and greater range of movements.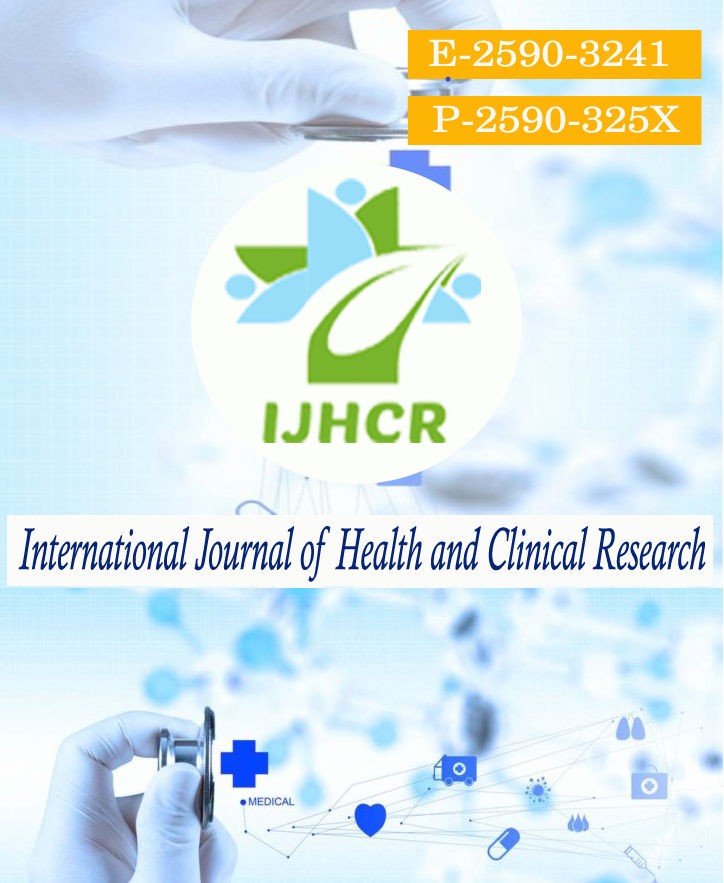 Downloads
How to Cite
Jhatoth Dhoom Singh. (2022). A clinical study to evaluate the functional outcome of fracture of femoral neck with bipolar prosthesis. International Journal of Health and Clinical Research, 5(3), 147–152. Retrieved from https://ijhcr.com/index.php/ijhcr/article/view/4322
License
Copyright (c) 2022 Jhatoth Dhoom Singh
This work is licensed under a Creative Commons Attribution 4.0 International License.