Childhood overweight and obesity among adolescent school children
Abstract
Background: In India and other emerging countries, childhood obesity is becoming a rising healthcare issue. Obesity and overweight are linked to a variety of socioeconomic and environmental factors that influence eating habits and physical activity. Obesity is more common among wealthy youngsters in metropolitan areas than in rural areas. Aims and Objectives: The purpose of this study was to determine the prevalence of overweight and obesity among school-aged children. Material and Methods: In January 2019, a single center cross-sectional study was conducted on 396 youngsters aged 12 to 14 years at one school. A pre-designed questionnaire was utilised to collect demographic and lifestyle data. SPSS version 20 was used to statistically evaluate the data collected. The level of significance was determined to be 5%. Results: Overweight and obesity were found to be prevalent in 8% and 5% of the population, respectively. Obesity was found to be more frequent among females. Obesity is caused primarily by fast food, and it is exacerbated by a lack of physical activity. Conclusions: According to the findings of this study, 13% of youngsters were overweight or obese. This study suggests that physical activities, games, health education, and awareness programmes for students and instructors should be integrated into the educational system to combat and control obesity and overweight.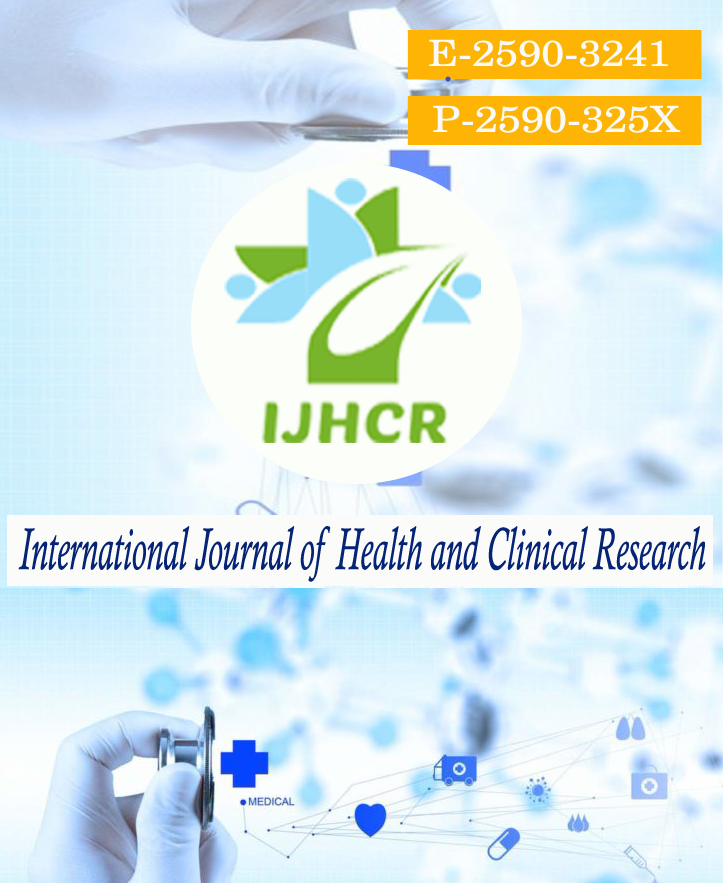 Downloads
How to Cite
Susanta Kumar Bhuyan, & Priya Ranjan Barik. (2021). Childhood overweight and obesity among adolescent school children. International Journal of Health and Clinical Research, 4(24), 456–458. Retrieved from https://ijhcr.com/index.php/ijhcr/article/view/4424
License
Copyright (c) 2022 Priya Ranjan Barik, Susanta Kumar Bhuyan
This work is licensed under a Creative Commons Attribution 4.0 International License.