A Study on Hyponatremia among Pediatric Patients With Pneumonia At A Tertiary Care Centre Of Bihar
Keywords:
Hyponatremia, Pneumonia
Abstract
Introduction: Lower respiratory tract infections (LRTIs) are common during childhood and can have high morbidity and mortality rates if not treated. The 2005 report of the World Health Organization states that LRTIs cause approximately 19% of the 10.5 million annual deaths. Hyponatremia related to pediatric pneumonia is most typically due to the syndrome of unsuitable antidiuretic hormone secretion (SIADH). The rationale of this study is to find out the prevalence of hyponatremia in a child with pneumonia so that while treating pneumonia, hyponatremia is not overlooked and treated simultaneously. Methodology: It is a prospective study with sample size of 60. Children between 2 month to 5 years visiting OPD clinic and admitted to Patna Medical College & Hospital between January 2013 to June 2013 in the duration of 6 months with clinically or radiologically confirmed pneumonia were the study population. Inclusion criteria were children between 2 months to 5 years with radiologically confirmed pneumonia and clinical features defined as per modified WHO/BTS guidelines. All children were screened for dyselectrolytemia on admission. Other investigations were done whenever required. Collected data were analyzed by frequencies, percentages, mean, and standard deviation by Chi-square test using SPSS 16.0. Results: The mean age of children was 2.2 ± 1.9 years. Maximum number of children belonged to age group between 2 months to 24 months. There was a male preponderance a male to female ratio of 2.3:1. Respiratory rate was increased in all the children. The range of respiratory rate for children aged 2 months to 12 months was 52 to 80 per minute and for those above 12 months were 46 to 76 per minute. Hyponatremia was revealed in 86.7% of the children with pneumonia. Conclusion: The children admitted with pneumonia have higher morbidity when associated with hyponatremia. Hence along with management of pneumonia, hyponatremia should also be cautiously addressed in these patients.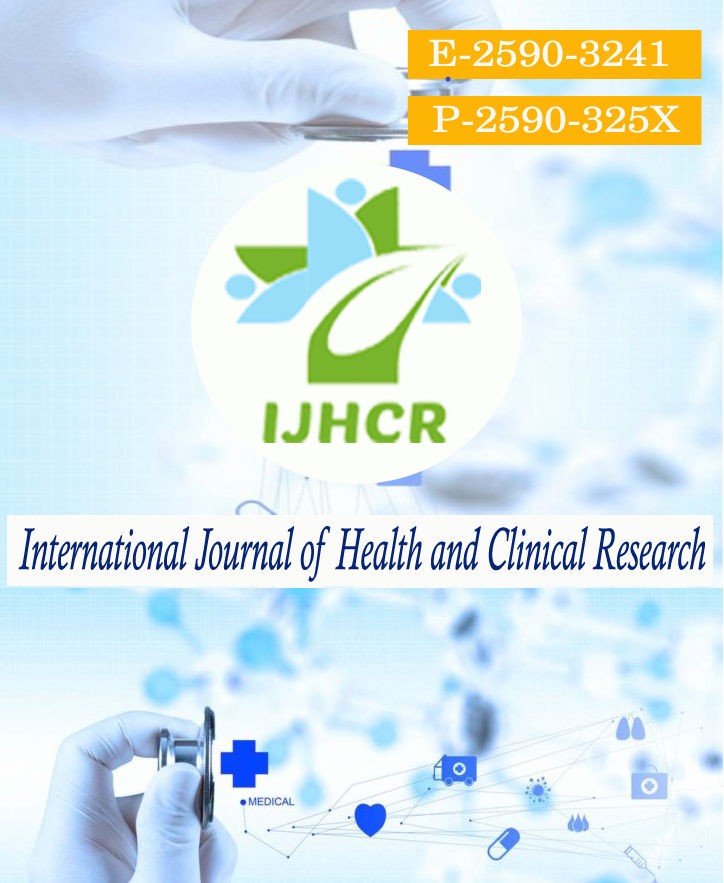 Downloads
How to Cite
Suprabhat Ranjan, & Sheela Sinha. (2022). A Study on Hyponatremia among Pediatric Patients With Pneumonia At A Tertiary Care Centre Of Bihar. International Journal of Health and Clinical Research, 5(3), 501–504. Retrieved from https://ijhcr.com/index.php/ijhcr/article/view/4469
License
Copyright (c) 2022 Suprabhat Ranjan, Sheela Sinha
This work is licensed under a Creative Commons Attribution 4.0 International License.