Histopathological spectrum of oral cavity lesions in a tertiary care hospital in Gwalior
Abstract
Introduction: Oral cavity is most common site for neoplastic as well as non-neoplastic lesions especially in males in India, commonly attributed to tobacco chewing. Squamous cell carcinoma is most commonly found in this population. Material and method:- This is a 3 year retrospective cohort study of oral cavity lesion from November 2015 to November 2018. During this time period, 497 histological specimens of oral cavity lesions were received in Department of Pathology, G R Medical College, Gwalior. Age, sex and site of the lesion were recorded. They were processed and subjected to histopathological examination.The lesions were categorized as non-neoplastic(chronic inflammatory lesions, fibrous hyperplasia, fibrosis, cystic lesions and ranula), benign tumors (granuloma pyogenicum, squamous papilloma, hemangioma and benign salivary gland tumors) and malignant tumors. The data was collected, summarized and compared statistically. Results: -In the study, out of the total 497 cases, most common lesions were malignant tumors i.e. 346cases (69.61%), whereas 61 cases (12.27%) were benign lesions and 90 cases were non neoplastic lesions (18.10%). Overall, male to female ratio was 3.3:1. Most commonly affected age group was 41-50 years. Out of 346 malignant lesions, squamous cell carcinoma was reported in 340 cases (98.26%). Most common affected site by squamous cell carcinoma was tongue (35.58%, 121/340). Out of 61 benign lesions the most common finding was granuloma pyogenicum (45.90%). Conclusion: - Most of the oral cavity lesions were malignant with male predominance and in which most common malignant lesion was squamous cell carcinoma.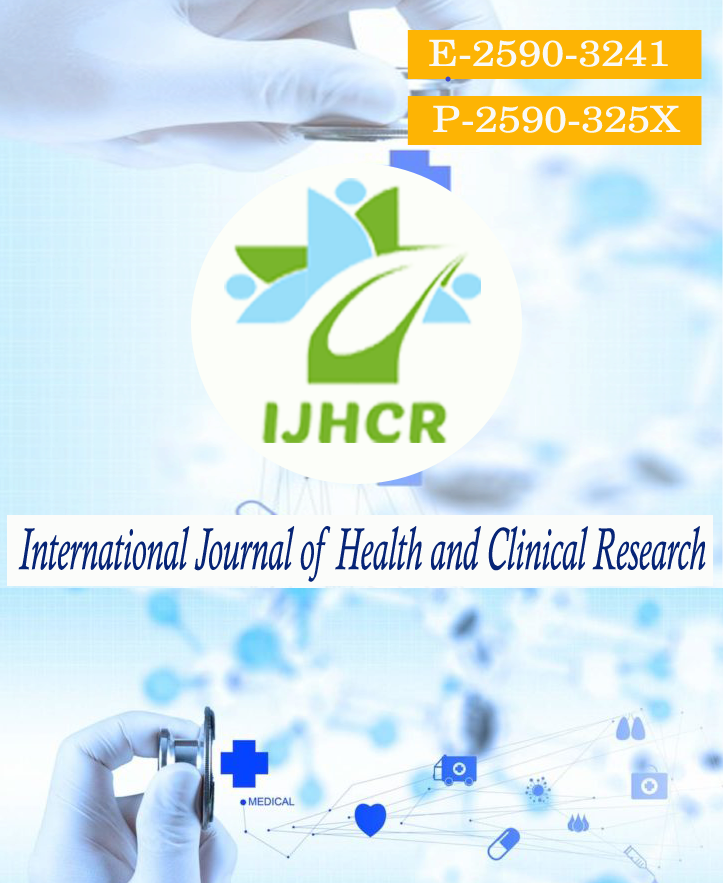 Downloads
How to Cite
Arvindra Rahul, & Reema Bhushan. (2021). Histopathological spectrum of oral cavity lesions in a tertiary care hospital in Gwalior. International Journal of Health and Clinical Research, 4(16), 342–345. Retrieved from https://ijhcr.com/index.php/ijhcr/article/view/2678
License
Copyright (c) 2021 Arvindra Rahul, Reema Bhushan
This work is licensed under a Creative Commons Attribution 4.0 International License.