FNAC playing its role in Diagnosing and Managing Solitary Thyroid Nodules
Keywords:
Thyroid nodule, efficacy, fine-needle aspiration cytology, predictive value, sensitivity, specificity.
Abstract
Background: Thyroid nodule diagnosis with fine-needle aspiration cytology (FNAC) being a simple and cost-effective procedure has increased sensitivity and specificity rates which has resulted in a significant increase in malignancy rates of removed nodules. Aim: The goal of this investigation was to see if FNAC was efficient in evaluating thyroid nodules by comparing the results to histopathologic evaluation and comparing the results to the literature. Materials and Methods: This study looked at 1610 FNACs from 1335 patients who were classified using the Bethesda criteria, as well as 126 histological examinations from the cohort. The patients' average age was 51.24 years (range: 17-89, 17 percent male and 83 percent female). The accuracy rates, sensitivity, specificity, positive and negative predictive values were all assessed. Result: The specificity was 64.6 percent and sensitivity was 87.1 percent. 76.1 percent, 79.5 percent, and 77.3 percent, respectively, were for positive and negative predictive value plus accuracy. Conclusion: The Bethesda system's calculation of thyroid FNAC samples was substantially linked with the outcomes of histological diagnosis in our investigation. FNAC plays a key part in diagnosis and therapy of solitary thyroid nodules as well as dominant nodules in multi nodular goitre because of its high accuracy, specificity, and sensitivity. In India, pathologists obtain the much of thyroid aspiration samples via manual palpation. TBSRTC is most extensively utilised reporting system at the moment, with multiple studies showing its usefulness and inter observer agreement.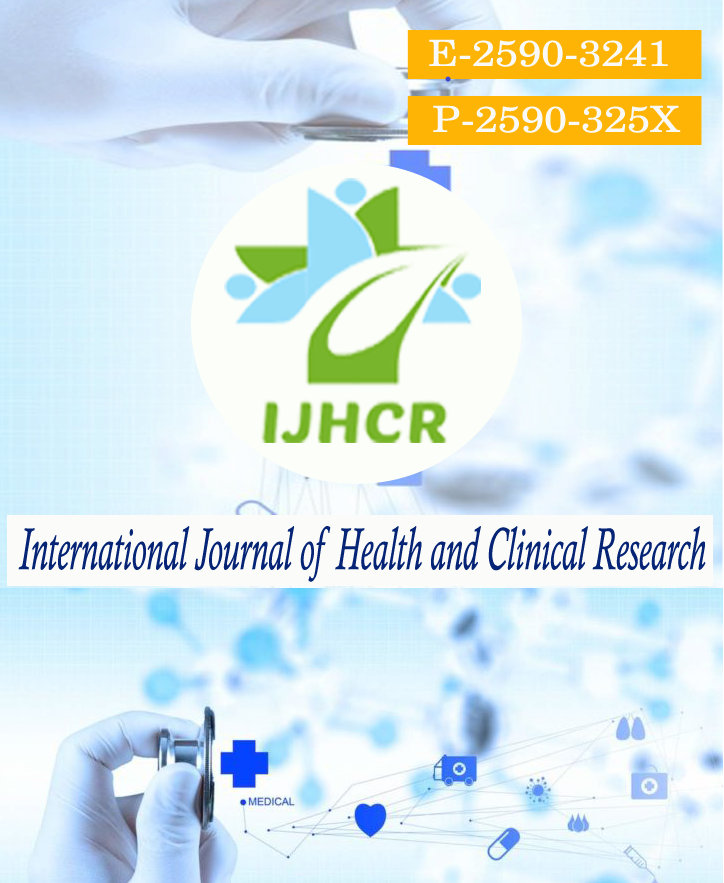 Downloads
How to Cite
Alok Kumar, & Abhay Kumar. (2022). FNAC playing its role in Diagnosing and Managing Solitary Thyroid Nodules. International Journal of Health and Clinical Research, 5(1), 327–329. Retrieved from https://ijhcr.com/index.php/ijhcr/article/view/4014
License
Copyright (c) 2022 Alok Kumar, Abhay Kumar
This work is licensed under a Creative Commons Attribution 4.0 International License.