Perinatal and maternal outcome in post-dated pregnancy: A retrospective study
Keywords:
perinatal, maternal & pregnancy.
Abstract
Background: Prolonged pregnancy or post-dated pregnancy is that pregnancy which has exceeded duration considered to be upper limit of normal pregnancy that is above 40 completed weeks or 280 days from the first day of last menstrual period. The objective was to evaluate the maternal and perinatal outcome of post-dated pregnancy. Materials and method: This is a retrospective observational study done in 1ST Jan 2020 and to 31st December 2020 in the Department of Obstetrics and Gynaecology in Mahatma Gandhi Medical College ,Indore. In this study, data was collected retrospectively from hospital records and we tried to find out the incidence of post dated pregnancy (pregnancies beyond 40 weeks) and it's maternal and fetal outcome. Results: In the present study, total of 9167 cases were studied out of which 760 cases were post dated pregnancies. The incidence of post dated pregnancy was 8.29%. PRIMIs were more prone for post dated pregnancies according to our study. Foetal distress and meconium release occurred more commonly in postdated pregnancy. There was a progressive decrease in the amniotic fluid volume after 40 weeks. Rate of LSCS was higher that is 39%. Common indications being foetal distress, failure of induction, non-progress of labour thick meconium.in the perinatal outcome 25% of neonate require NICU admission with complications like birth asphyxia, transient tachynea of newborn, sepsis. Conclusion: Postdated pregnancy is associated with both, maternal and foetal complications. Timing of induction has to be decided carefully, as early induction leads to failure and increased rates of LSCS, while late induction leads to increased foetal complications. Maternal and fetal morbidity and mortality can be reduced by electively inducing pregnant women at 40+0 weeks as allowing them to continue beyond this gestational age has shown adverse feto-maternal outcomes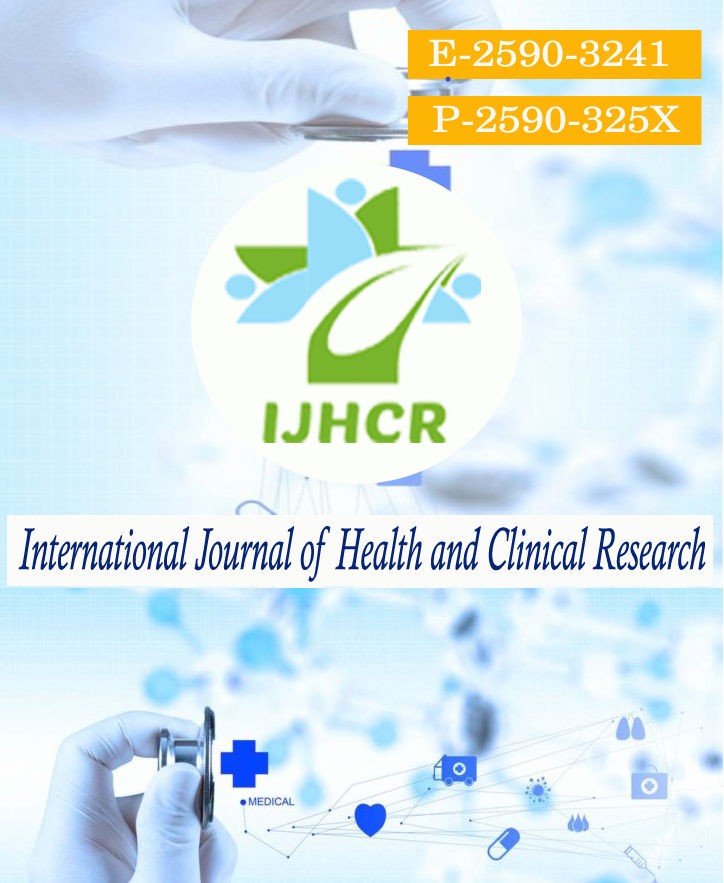 Downloads
How to Cite
Mohini Rajoriya, Ayushi Bhardwaj, & Sanju Agarwal. (2022). Perinatal and maternal outcome in post-dated pregnancy: A retrospective study. International Journal of Health and Clinical Research, 5(3), 57–60. Retrieved from https://ijhcr.com/index.php/ijhcr/article/view/4293
License
Copyright (c) 2022 Mohini Rajoriya, Ayushi Bhardwaj, Sanju Agarwal
This work is licensed under a Creative Commons Attribution 4.0 International License.