Extradural Hematoma: A Case Series of Patients Presenting To A Tertiary Care Center of Bihar
Keywords:
Extradural Hematoma, Traumatic, patient.
Abstract
Introduction: India is undergoing major economic and demographic transition coupled with increasing urbanization and motorization. Among the top ten causes of mortality in the country, head injury was the tenth cause two decades back. The aim of this study was to analyze various causes, clinical presentations, factors influencing presentations and to evaluate the postoperative outcome in patients with head injury with an extradural hematoma before surgery and to formulate recommendations for improvement of therapy and suggestions for the future. Methodology: This is a prospective observational Study which included 50 patients admitted at Patna Medical College & Hospital, Patna, Bihar over the past one year that was January 2022 to December 2022 with head injury, diagnosed to have traumatic extradural hemorrhage. Prior ethical approval was obtained from the institutional Ethics Committee. The study included all patients between age groups of 5 to 70 years. The study evaluated initial outcome, excluding long term outcome. Collected data were entered into and analyzed using Statistical Package for Social Sciences (SPSS) Version 21.0 (IBM, Chicago). Results: A total of 50 cases were included in the study. Maximum patients suffering from EDH were in the age group of 21-30 years. The mean age was 29.3 years with a standard deviation of 8.2 years. There was a male preponderance with a male to female ratio of 5.25:1. The most common mode of injury among the patients was road traffic accident (78%) and 64% of cases of RTA occurred under the influence of alcohol. Conclusion: The present study concludes that, road traffic accident was the commonest mode of causative agent for EDH. Alcohol influence had a significant contribution in the causation, revealed by present study series and proved a social evil. So, early presentation to hospital with mild to moderate GCS has good clinical outcome with minimal disability.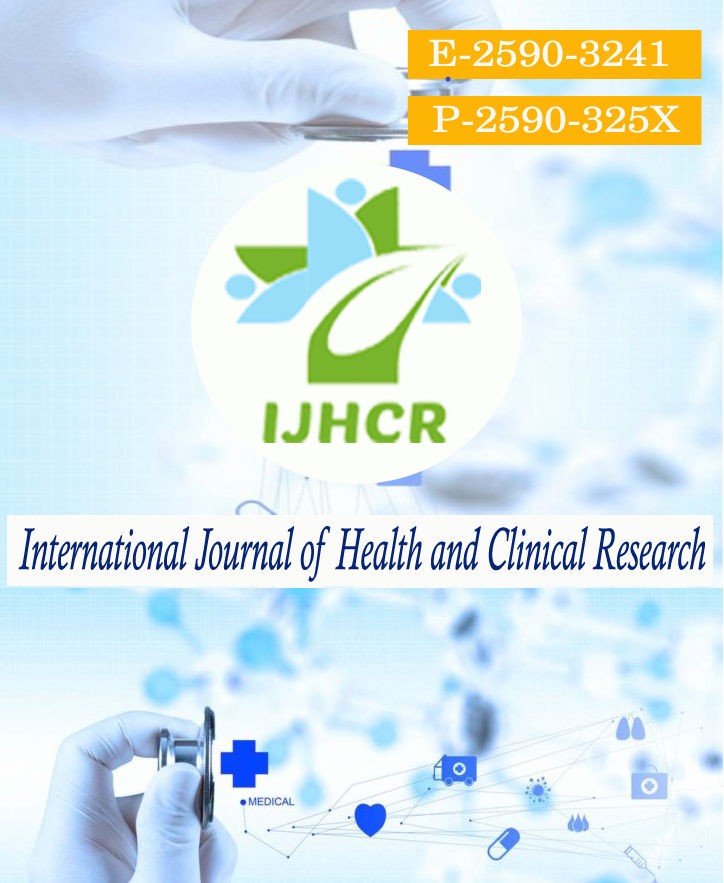 Downloads
How to Cite
Rishi Kant Singh, Prasoon Saurabh, & Rohit Kumar. (2022). Extradural Hematoma: A Case Series of Patients Presenting To A Tertiary Care Center of Bihar. International Journal of Health and Clinical Research, 5(3), 633–635. Retrieved from https://ijhcr.com/index.php/ijhcr/article/view/4564
License
Copyright (c) 2022 Rishi Kant Singh, Prasoon Saurabh, Rohit Kumar
This work is licensed under a Creative Commons Attribution 4.0 International License.