Clinical and morphological study of the acute leukemia with special cytochemical stains myeloperoxidase (MPO) and periodic acid schiff (PAS) – A prospective study in tertiary care hospital
Abstract
Introduction: Acute leukemia is a hematological disorder defined by presence of 20% or more blasts in peripheral blood, bone marrow or other tissue[4-6]. It is divided into Acute Myeloid Leukemia (AML), Acute Lymphoblastic Leukemia (ALL) and Acute Leukemia of Ambiguous Lineage on the basis of morphological, cytochemical & antigenic characteristics. Further sub classification of AML & ALL has been done on the basis of morphology, cytochemistry, cytogenetics, immunophenotyping and molecular studies[4,5]. Aims and Objectives:
1. To find out incidence of leukemia in J.A. Group of Hospitals Gwalior (M.P)
2. To classify leukemias into different subtypes based on French–American-British (FAB) morphology.
3. To perform cytochemical staining of all cases and establishing role of cytochemistry in diagnosis of leukemia.
4. To study various clinical & hematological parameters in leukemias.
5. Flow cytometric evaluation of various types of leukemia will be done.
Material and method: This present study was conducted in department of pathology Gajra Raja Medical College and J.A. group of Hospitals Gwalior from January 2020 to June 2021 and total 71 cases of leukemia were studied, cytochemistry were done in 49 cases and FCM were done in 15 cases. Results: In our study on the basis of morphology alone 28 (39.43%) cases were diagnosed and sub classified as ALL- 10 cases (14.08%), AML-18 cases (25.35%) and 43 cases (60.56 %) were not sub classified. With combined use of cytochemistry along with morphology 44 cases (96%) were diagnosed and sub classified, 5 cases (4%) were not sub classified. Conclusion: In a setting of lack of facilities for immunophenotyping as in majority of centers in the underdeveloped and developing countries, morphology combined with cytochemical staining still serves the best purpose in diagnosis of acute leukemias.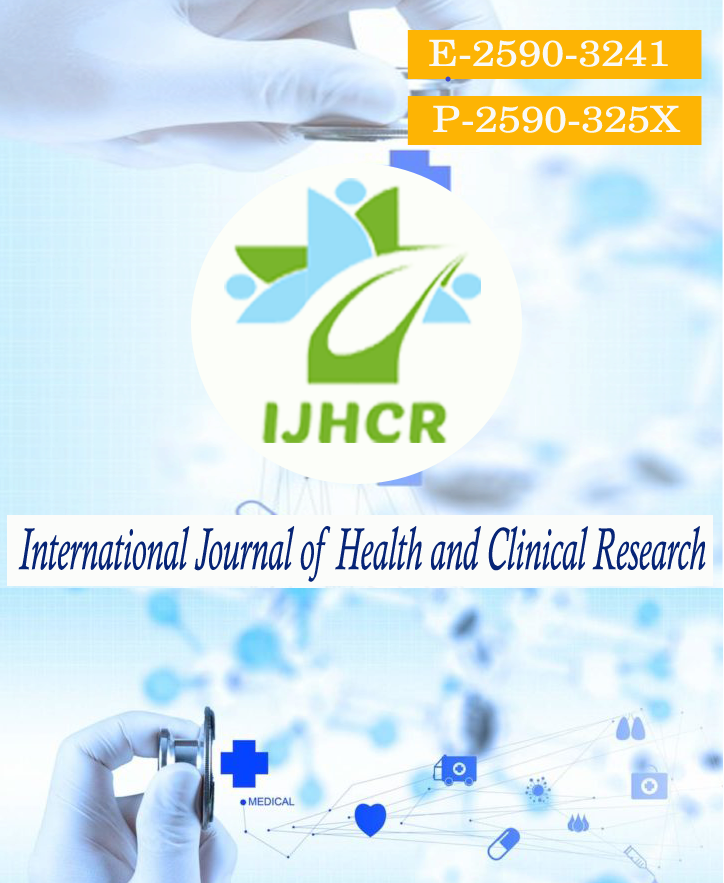 Downloads
How to Cite
Khemkaran Sahu, Reena Jain, Shilpi Sikarawar, & Sudha Iyengar. (2022). Clinical and morphological study of the acute leukemia with special cytochemical stains myeloperoxidase (MPO) and periodic acid schiff (PAS) – A prospective study in tertiary care hospital. International Journal of Health and Clinical Research, 5(2), 711–719. Retrieved from https://ijhcr.com/index.php/ijhcr/article/view/4807
License
Copyright (c) 2022 Khemkaran Sahu, Reena Jain, Shilpi Sikarawar, Sudha Iyengar
This work is licensed under a Creative Commons Attribution 4.0 International License.