Histopathological spectrum of CNS Tumors among rural population- A Single centre Experience
Keywords:
Central Nervous System Tumors; Meningioma; Histopathology; Immunohistochemistry.
Abstract
Background: Tumor of the central nervous system are rare and constitute about 1-2% of all malignancies with high morbidity and mortality. As in developing countries like india, due to limited health services, low health budget and lack of registration of newly diagnosed cases, the exact burden of CNS tumors get unnoticed. But nowdays the incidence of CNS tumors seems to be increasing in developing countries due to increased availability of diagnostic modalities.Objective: To study histopathological spectrum of CNS tumors in a single tertiary care center among rural population.Materials and Methods: The present retrospective study is conducted in department of pathology at MAMC Agroha on histopathology samples received from Jan 2018 to June 2019. Total of 61 cases of CNS tumors were diagnosed on histopathological examination of routinely processed tissue and categorized according to the WHO 2016 classification. Results: The present study was conducted on 61 cases of CNS tumors during 2018-2019 period in the department of pathology. In our study the CNS tumors showed a slight male predominance with mean age of 40. Most predominant age group affected was between 31-50 years. Most common histopathological subtype was Meningioma.Conclusion: The present study reflects the histopathological spectrum and incidence of various types of CNS tumors in both adults as well as pediatric age groups. Irrespective of advanced imaging techniques, the histopathological examination continue to exist as gold standard in their diagnosis and classifying CNS tumors.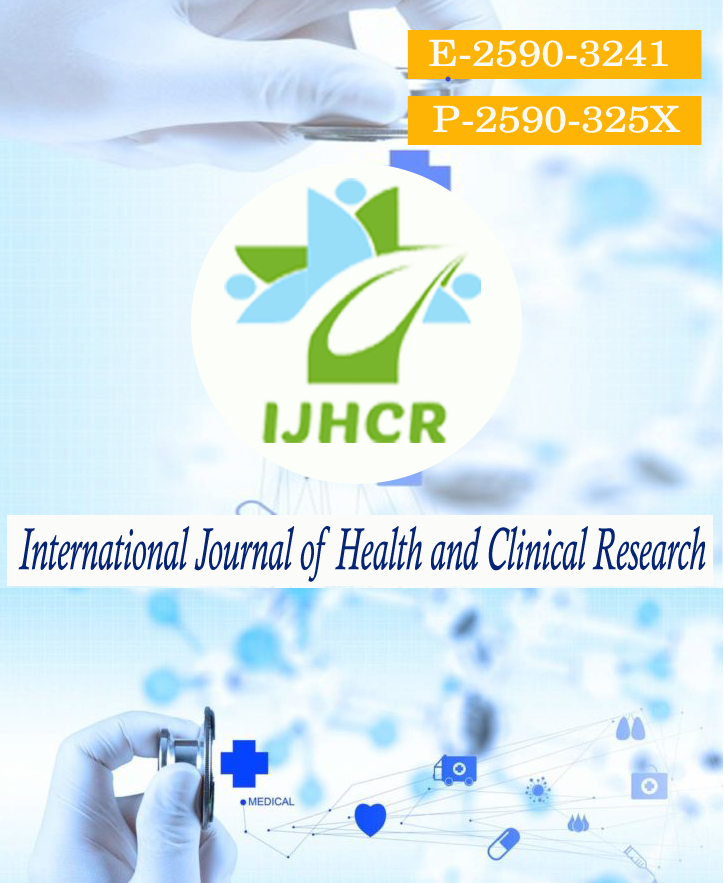 Downloads
How to Cite
Poonia, S., Singh, K., Kaur, A., Madhukar, M., Kaur, D., & Godara, R. (2021). Histopathological spectrum of CNS Tumors among rural population- A Single centre Experience. International Journal of Health and Clinical Research, 4(1), 25–29. Retrieved from https://ijhcr.com/index.php/ijhcr/article/view/694