To study anxiety and depression in patients with rheumatoid arthritis: a cross sectional study
Keywords:
Anxiety, Depression, rheumatoid arthritis.
Abstract
Background: Rheumatoid arthritis (RA) is a chronic inflammatory disease characterized by proliferative synovitis causing swelling, morning stiffness and deformity of multiple joints. The causes of RA are still unknown although progress has been made into clarifying the pathophysiology and etiology of the disease. From the patients´ perspective, even from the early phases of disease, RA is a potentially debilitating disease causing persistent pain, depression or other psychosocial distress, poor physical function, reduced quality of life (QoL) and increased medical and social costs.Aim of Study: To determine the prevalence of depressive and anxiety symptoms in patients with rheumatoid arthritis and to identify the sociodemographic and clinical variables associated with depressive symptoms in these patients. Methods: A cross sectional study was conducted on 112 patients with RA and 93 age and sex matched controls. Sociodemographic and clinical data were collected and the Hospital Anxiety and Depression Scale and the Disability Index of the Health Assessment Questionnaire were applied.Results: A total of 112 patients and 93 age and sex matched control subjects were included in the study. The mean age of the study population was recorded as 46.88 years and that of control population was was recorded as 39.51 years ( 16 years to 95 years) consisting of 83.04% (n=93) females and 16.96% (n=19) males in study population. The control population comprised of 35.48% (n=33) females and 64.52% (n=60) males. The prevalence of anxiety was 59.82% (n=67) of the study population and that of depression was 47.32% (n=53) of the study population.No evidence of anxiety and depression was found in control population. Rheumatoid arthritis patients with depressive symptoms had lower education and higher disease activity and functional disability. Conclusion: Patients with RA and co-morbid depression have worse health outcomes. RA cases should be monitored for accompanying depression during follow-up. The identification and treatment of depression in RA paramount to the overall management of RA.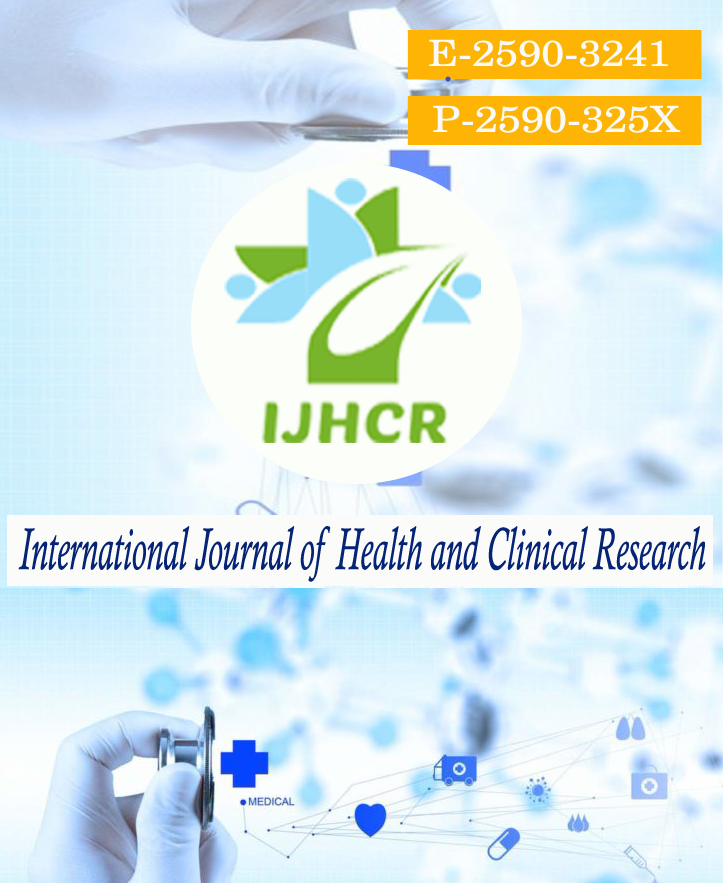 Downloads
How to Cite
Madhu Balla, Vijay Kumar, & Manpreet Kour. (2021). To study anxiety and depression in patients with rheumatoid arthritis: a cross sectional study. International Journal of Health and Clinical Research, 4(24), 201–207. Retrieved from https://ijhcr.com/index.php/ijhcr/article/view/3808
License
Copyright (c) 2022 Madhu Balla, Vijay Kumar, Manpreet Kour
This work is licensed under a Creative Commons Attribution 4.0 International License.